The MFA students from the Creative Writing at The New School interviewed the NBCC finalists for the 2017 year. The interviews are also published at Brooklyn Magazine.
Alicia Medina Sotomayor interviewed Howard Markel about his biography The Kelloggs: Battling Brothers of Battle Creek (Pantheon).
The Kelloggs: The Battling Brothers of Battle Creek (Pantheon) is a biography of the Cain and Abel of America's heartland. Written by Howard Markel, a physician, professor and medical historian from Michigan, the book covers one hundred years of history, from the brothers' rise to fame and fortune, to their personal feud, early history of the medical profession, invention of the ready-to-eat breakfast and the creation of a new industry. It all began in the name of wellness and convenience.
Alicia Medina Sotomayor: Congratulations on your nomination for the National Book Critics Circle Award.
Howard Markel: I'm thrilled by it.
AMS: How did you become interested in writing this book?
HM: I'm a professor at the University of Michigan and part of my scholarship is to write books. Having grown up in Michigan, I had long known about the Kellogg family. One of the great field trips in the area around Detroit was to the Kellogg's factory to watch them make cereal. You got a box of Frosted Flakes, which were and are great, and you got a Tony the Tiger bowl. I still have the bowl.
When I was in medical school at the University of Michigan, there were many buildings named after W.K. Kellogg, the little brother Will, who owned the cereal company and had this giant foundation that did a lot of good, particularly on issues of health, children and families. I also knew a little bit about John Harvey Kellogg so I thought even then, 30 years ago, somebody ought to write a book about these two fellows.
Kaitlin McManus interviewed Caroline Fraser about her book Prairie Fires: The American Dreams of Laura Ingalls Wilder (Metropolitan Books).
Kaitlin McManus: Laura Ingalls Wilder is a figure who, for the many of us who read the Little Housebooks, we feel that we know fairly well. What prompted you to write a more telling biography of the real-life woman and her family?
Caroline Fraser: The "Laura" that most of us know from the books and the television show is, of course, a fictional character. Readers (especially younger readers) often believe that the books are memoirs describing the childhood of "Laura Ingalls." But in fact they're novels, so it's a similar situation to movies that are "based on a true story." That can mean anything, and indeed, the view of Wilder's life presented by the books is fictionalized: There are invented scenes, characters, and dialogue, and the chronology of Wilder's life was altered. The TV show, of course, is virtually unrecognizable from her life.
The childhood of the real Laura Ingalls differs significantly from the one described in the Little House books in ways that are potentially quite revealing. Most of her adult life is not as well-known, because the books end on the day when the fictional Laura gets married. So I was eager to tell the story of how she wrote these books during the Depression; how she arrived at her politics; and how she collaborated with her daughter. Those are very dramatic chapters in her life; as remarkable in some ways as the stories she chose to tell.
Pune Dracker interviewed Edmund Gordon about his biography The Invention of Angela Carter: A Biography (Oxford University Press).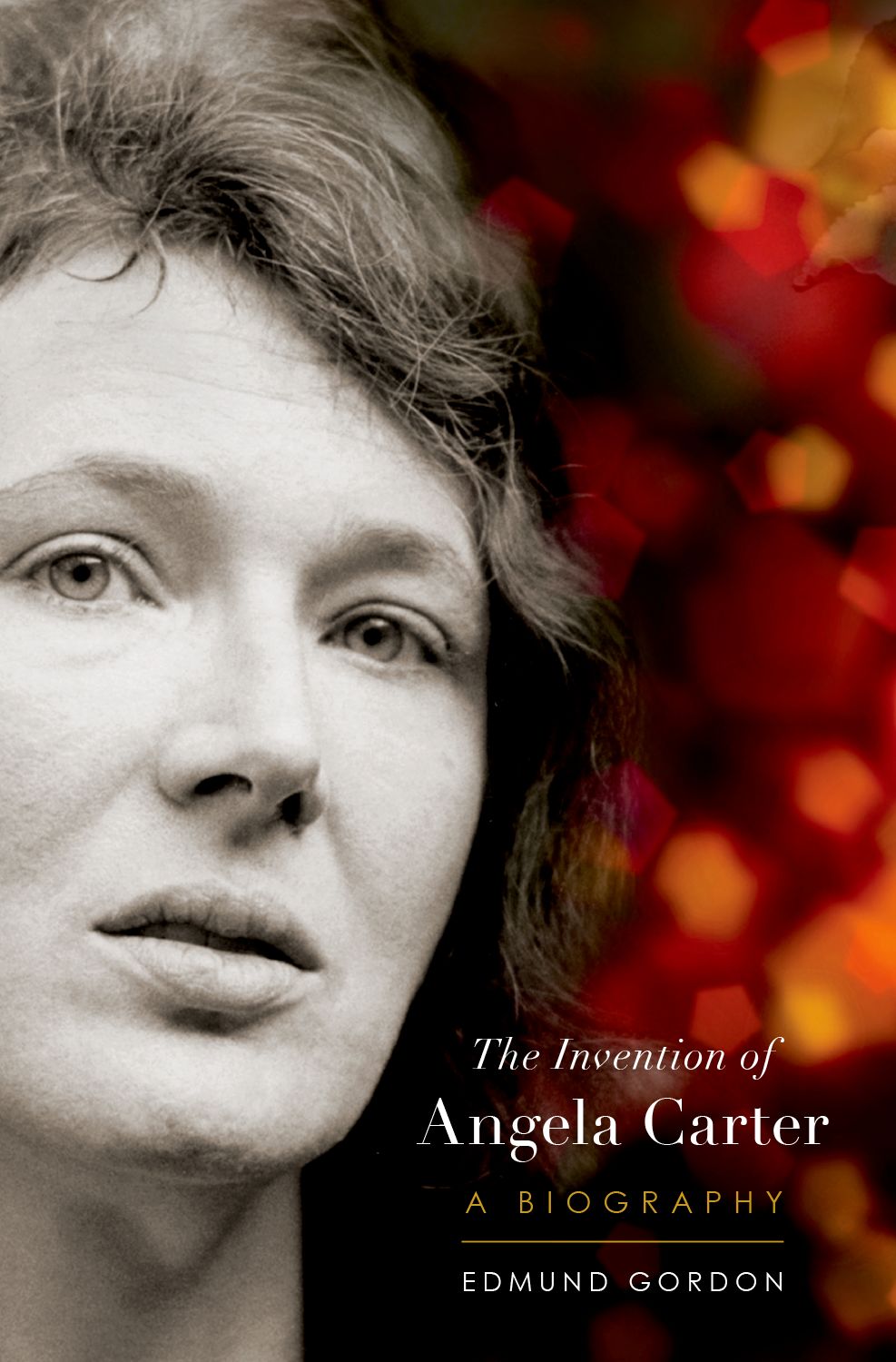 "Writers continue to be invented and reinvented by their readers, long after their own last words on the matter," Edmund Gordon writes in his meticulously researched literary biography of the extraordinary English novelist, short story writer and journalist Angela Carter, who died from lung cancer in 1992.
An earth mother with "hurricane hair," a "white witch" known for her feminism and magical realism, and one of the most important English writers of the last century. She's all that and so much more. Gordon paints a lively, intimate portrait of this unconventional woman and her unconventional, chance-taking work.
Pune Dracker: Why were you so compelled to debunk the myth of Angela Carter as a "white witch?"
Edmund Gordon: I suppose mainly because I wanted to do a sort of Carteresque job on Carter. She described herself as being "in the demythologizing business," and aimed to unpack the myths of modern life—including the various myths of gender identity—to expose some of the cultural forces that had led to their construction.
I also think that "demythologizing" is one of the things that any decent literary biography should be trying to do. As I started to realize the extent to which her own life and character had become tangled up in mythology, I felt almost duty-bound to address it.
Sam Roos interviewed Kenneth Whyte about his biography Hoover: An Extraordinary Life in Extraordinary Times (Knopf).
In Hoover: An Extraordinary Life in Extraordinary Times (A.A. Knopf), Kenneth Whyte delivers as intimate a portrait of the 31st U.S. President as exists in the genre. Whyte presents the full life of a man for whom the presidency was only one of many chapters, including his difficult childhood, his rough-neck years as a engineer and mining executive in Australia and China, and his titanic humanitarian efforts during and after the First World War. The result is a deeply sympathetic portrait of one of America's most misunderstood presidents. I spoke with Whyte to discuss his process and his subject.
Sam Roos: This book is incredibly well-sourced, including over sixty-five pages of citations. How long was your research period?
Kenneth Whyte: About seven or eight years. I did it all chronologically, because I didn't want to get too far ahead of the story looking back at his career with the knowledge that he had: (A) become president and; (B) that his presidency had been difficult. I wanted to experience his life as he lived it, from the beginning through the end, without a lot of preconceived ideas. So, I would go back and forth, from Toronto to [The Herbert Hoover Presidential Library in] West Branch, Iowa, every six months or a year, to sort of pick up the next segment of his life and start anew.
Avinash Rajendran interviewed William Taubman about his biography Gorbachev: His Life and Times (W.W. Norton & Company).
In 2003, William Taubman released Khrushchev (W.W. Norton), a book over 10 years in the making. It went on to win the Pulitzer Prize and the National Book Critics Circle award amongst others.
Now, 15 years later, he is nominated yet again for an NBCC award for a masterfully well-researched and beautifully written biography on one of the most controversial Russian leaders—Mikhail Gorbachev: His Life and Times (W.W. Norton).
Avinash Rajendran: It took you over 11 years to write this book but it's your first interview with Gorbachev that intrigues me. When you wrote to the Russian officials, they told you that Gorbachev would invite you if he felt like it. Not only did you get him to invite you, but you managed seven other personal interviews. What was that first meeting like and how did you prepare for it?
William Taubman: Well first of all, there were three of us. My wife, Jane Taubman, is a professor of Russian language, literature and film at Amherst. She is now retired but she was present at all of the interviews. We both speak good Russian, but hers is even better than mine. She likes to joke that she has a way of charming Russians over the age of 75. So she was a great help.
But it's quite true that we were told that we would have one interview with him and then he would make up his mind as to whether we would have more. I had two tactics or strategies for this interview. One was to begin almost every question by quoting something that he had said or written. I did this partly in order to prove that I had done my homework but also in the thought that it might lead him to say things he had not said before. The other strategy was to begin with his birth, his grandparents and his parents. I figured that we couldn't possibly, in one interview, get from 1931 up to the 1980s and so if he wanted us to cover his whole life, we would have to meet again.
The impression he made was of a remarkably warm, informal and natural person with a sense of humor. He did not ask us to provide him with the questions in advance. He did not insist on having his own interpreter present. Very relaxed conversation, very informative, and [the first interview] did lead to several more.