In the 30 Books in 30 Days series leading up to the March 15, 2018 announcement of the 2017 National Book Critics Circle award winners, NBCC board members review the thirty finalists. Today, NBCC president Kate Tuttle offers an appreciation of biography finalist Edmund Gordon's 'The Invention of Angela Carter: A Biography' (Oxford).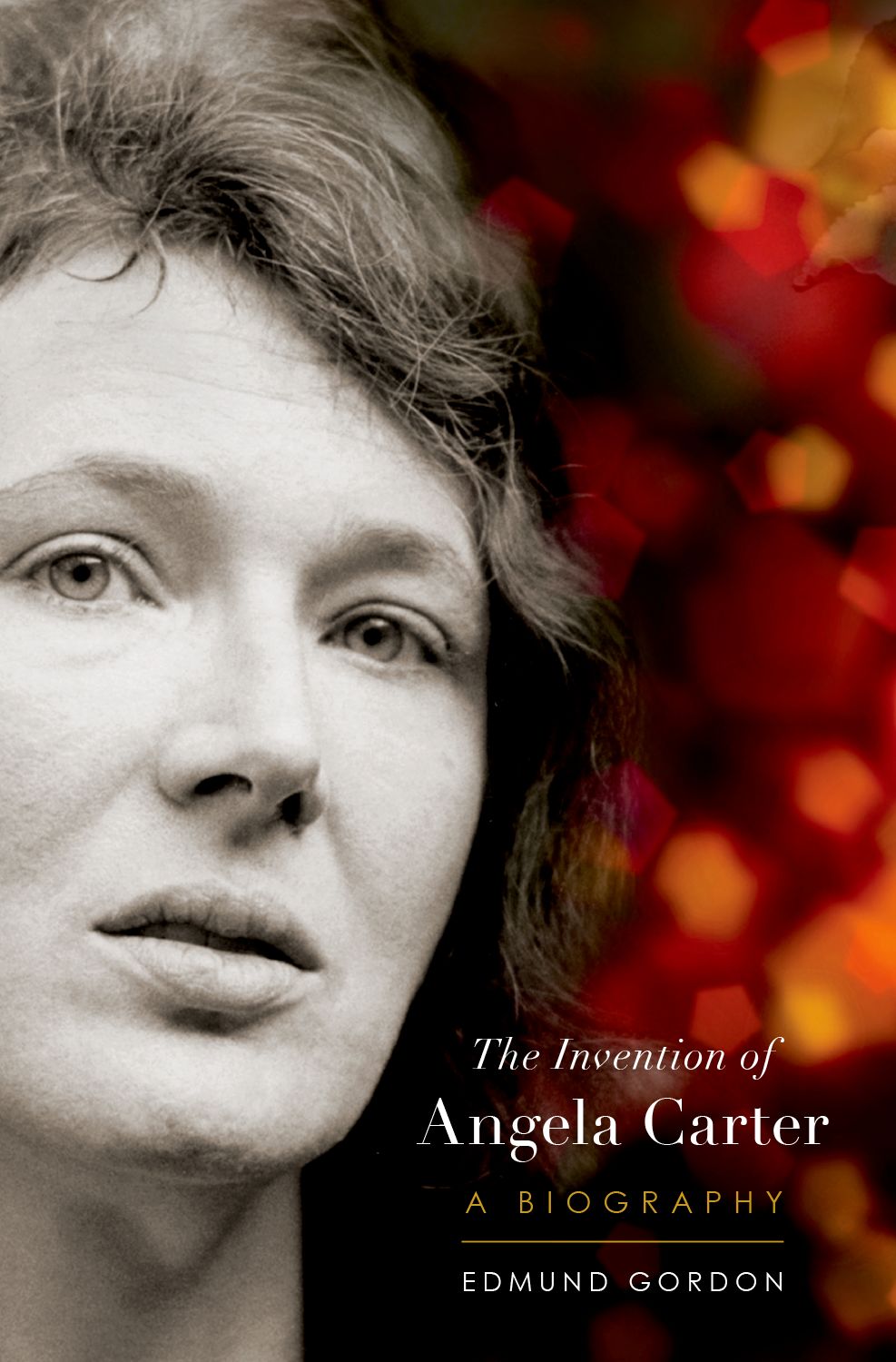 Angela Carter's brief life took place during an era of enormous social and political change, as England recovered from the blitz that marked her childhood and was transformed by waves of women's liberation, immigration, and new ideas in art and literature. At the same time, this thoroughly modern British writer took much of her inspiration from the past, mining influences as diverse as the fairy world of folklore she'd heard at her grandmother's knee and the erotic philosophies of the Marquis de Sade.
Edmund Gordon, a lecturer in English at Kings College, London, tells Carter's story as a kind of heroine's quest, chronicling Carter's path from a rather lonely, sheltered girlhood to her bold, often controversial work and life as a writer and woman. Her father was a journalist; her mother was the product of an upwardly mobile, art-loving, and neurotic family. Angela was their second child, a daughter coming along more than a decade after their son, born into war in the spring of 1940. She was, Gordon writes, "an intensely loved and thoroughly spoiled child, heaped with gifts and goodies: not just chocolate and ice cream and books, but a doll's house, a toy sewing machine, pretty dresses and expensive shoes." At school, she was unloved by her peers, her fierce intelligence untempered by social skills.
Carter married at 20, mostly to escape her mother's smothering, oppressive love and control. She and her husband dabbled in socialism, the folk music revival, and a burgeoning counter-culture. Her career as a writer took off slowly, but after her 1966 novel 'Shadow Dance,' she published a book every year or two for the next two decades. In both her work and her life, she took risks. Leaving her first husband, Carter moved to Japan in 1969, falling in love with a man and with Tokyo, a place she called "the most absolutely non-boring city in the world." More men and more cities would follow – as her literary fame grew, she was in demand as a visiting writer and lecturer – before she settled down in London with her final partner and, at 43, became a mother. Her reputation expanded as she published works like 'The Bloody Chamber,' a story collection that vividly re-imagines archetypal fairytales, and 'The Sadeian Woman and the Ideology of Pornography,' a book that cemented her place in the pantheon of controversial feminist thinkers. It's impossible not to wonder what else she could have done if she hasn't died at just 51 of lung cancer.
Gordon narrates the twists and turns nimbly, with keen attention to both Carter's personal life and her growth as a thinker and writer. The two threads are deeply entwined, of course. Her literary production is wildly varied; she published novels, story collections, poetry, journalism, children's books, plays, and masterful works of cultural criticism. From that isolated little girl who wrote stories about her pet cats – and secretly obsessed with questions of sex and power – Carter grew into a mature writer, beloved by her colleagues and students, whose self-creation was nearly as audacious as anything she put on the page.