Save the Date!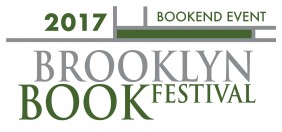 At Home in the World: On Writing, Immigration, and Belonging
A National Book Critics Circle panel at the Center for Fiction
Thursday, September 14, 2017, 7 pm.
Center for Fiction
17 East 47th Street, New York, NY
Authors Rumaan Alam, Nicole Dennis-Benn, Garnette Cadogan, Rigoberto Gonzalez, & Porochista Khakpour discuss immigration, Brooklyn/New York as a global center,and finding home as a writer. Moderated by NBCC board member Walton Muyumba. Reception to follow.
THIS IS AN OFFICIAL 2017 BROOKLYN BOOK FESTIVAL EVENT
*
NBCC member Rayyan Al-Shawaf looks at Graeme Wood's The Way of the Strangers: Encounters with the Islamic State for the Los Angeles Review of Books.
Former NBCC board member Colette Bancroft has reviewed new books by Tom Perrotta, Sherman Alexie and Sarah Schmidt for the Tampa Bay Times
Zhang, Gelman, Fitzmaurice: What's new from NBCC Board Member and past president Tom Beer of Newsday.
NBCC member Robert Birnbaum and cohort's writing on politics, baseball and much more are live at ​​Our Man in Boston.
NBCC VP/Online chair Jane Ciabattari's BBC Culture column features three first novels, new work from Claire Messud and Kamila Shamsie, and Matthew Zapruder's Why Poetry, among others. She also moderated "The Legacy of Juan Rulfo" with panelists Mauro Javier Cardenas, Enrique Chagoya, Cristina Rivera-Garza, Guadalupe Nettel and Aura Xilonen at the Bay Area Book Festival. Watch here!
As the 20th anniversary of the publication of Anita Diamant's The Red Tent approaches, NBCC member Erika Dreifus revisits the novel and references some of the Bible-inspired fiction that has followed, for JTA.
NBCC board member Anjali Enjeti reviewed Sara Taylor's The Lauras for the Atlanta Journal Constitution.
NBCC member Joan Silverman reviews Tom Perrotta's new novel Mrs. Fletcher for the Portland Press Herald.
Your reviews seed this roundup; please send items, including new about your new publications and recent honors, to NBCCCritics@gmail.com. Make sure to send links that do not require a subscription or username and password.​