​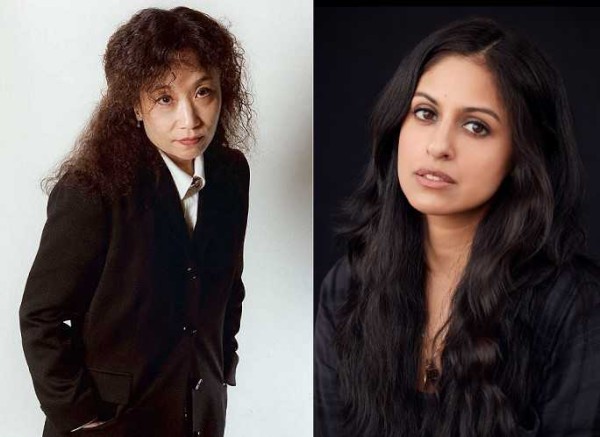 Big news in the book world: New York Times long-time chief book reviewer Michiko Kakatuni has stepped down. Parul Sehgal, ​2010 NBCC Nona Balakian Citation winner, will assume the post.
Rayyan Al-Shawaf reviews Gabe Habash's novel Stephen Florida ​for the Star Tribune.
Former NBCC board member Gregg Barrios is a 2017 NEH Harvard Fellow at the Hutchins Center, Dr. Henry Louis Gates, Jr. director. He is also working on a new play under the auspices of Harvard's American Repertory Theater.
Former NBCC president (and current board member) Tom Beer ​on what's new in fiction and non-fiction for ​Newsday.
Former NBCC board member David Biespiel​'s forthcoming memoir, ​The Education of a Young Poet, ​has received a starred review from Publisher's Weekly as well as praise from Kirkus.
NBCC VP/Online chair Jane Ciabattari's weekly Literary Hub column features reviews by NBCC president Kate Tuttle, former NBCC president John Freeman (both writing about NBCC nonfiction winner Svetlana Alexievich's Voices From Chernobyl: The Oral History of Nuclear Disaster), and also by former NBCC board members Mark Athitakis and Megan O'Grady:
Maureen Corrigan on Lawrence P. Jackson's new ​Chester B. Himes ​bio for NPR.
NBCC board member ​Daisy Fried ​reviews poet Adam Zagajewski's new book of prose, Slight Exaggeration, ​for the New York Times.
Steven G. Kellman ​reviews David Samuel Levinson's novel Tell Me How This Ends Well ​for the San Francisco Chronicle.
Julia M. Klein reviews Monica Hesse's American Fire: Love, Arson, and Life in a Vanishing Land ​for the Chicago Tribune.
Daniel Mendelsohn ​discusses Colm Toibin's new novel House of Names ​in the New Yorker, and the fiction of Sybille Bedford for the Paris Review. Mendelsohn has written an introdcution for the reissue of new of Bedford's novels.
Joe Peschel reviews David Abrams' ​Brave Deeds in the Raleigh News & Observer.
​​NBCC board member Marion Winik ​reviews Tom Perrotta's new novel ​Mrs. Fletcher, ​for Newsday.
Your reviews seed this roundup; please send items, including new about your new publications and recent honors, to NBCCCritics@gmail.com. Make sure to send links that do not require a subscription or username and password.​