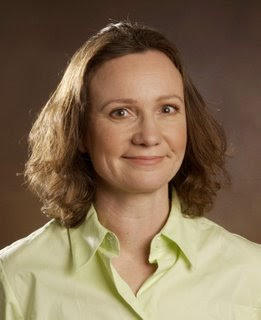 When I first saw Patrick Neate, he was wearing a hooded sweatshirt and climbing the stage of the New School in Manhattan, preparing to read from his book, "Where You're At: Notes from the Frontline of a Hip-Hop Planet."
He took the title from an Eric B. and Rakim lyric, circa 1987:
"It ain't where you're from, it's where you're at."
The lyrics come from the track "I Know You Got Soul." Cool title, I thought, informal attire, great topic: global rap criticism zeroing in on Tokyo, New York and Cape Town, South Africa.
As a finalist for the 2004 NBCC criticism award, Neate faced his listeners and flipped to page 188 to start his reading. He described himself in the back alleys of Cape Town, sitting in the backseat of a car, looking at an enormous, fading mural of Tupac Shakur:
"I'm looking out of the back window at the receding wall. I wonder what the New York-born, LA-raised, Vegas-murdered Tupac would have made of 'thug life' on this side of the planet. I wonder what he'd have made of this iconic representation of himself in a place he'd never been and, I guess, was never likely to go. I wonder if he'd have thought, 'Fuck you, I'm king.'"
Before that night in March, 2005, the most vivid writing on rap I could dredge up in my head was George Will's. He'd written a dyspeptic column for Newsweek quoting some misogynistic nightmare lyrics about beating and raping and smashing vaginal walls into nothingness.
It made me tense and angry, and frankly, in touch with my inner Tipper.
But I am the mother of teen boys, and my sons bounced much closer to the sensibilities of Londoner Patrick Neate than I could imagine or explain. "Maybe I was just another white kid looking for a bit of appropriated alienation," Neate writes, "but hip-hop has been the catalyst that has led me to most of the things I've learned to love, cherish and believe in as an adult…As I said at the outset, black American culture bestrides the world."
His smart, stimulating book explains something of this phenomenon, accessible even to a flat-footed, tennis-shoe wearing Midwestern mom. That evening, I was one of the first in line as Neate began signing copies, and I asked him to inscribe mine to my son Will.
The first thing Will did when I brought it home to Cleveland was flip to the discography. I left him to it.
When Neate won the NBCC prize for criticism, he looked shocked and mumbled that his "mum" would be mortified to see his picture on the wire in jeans and a hoodie. We, the audience, chuckled; I beamed.
I felt I knew this author, was learning something valuable, that he had thrown open a window on a world that wasn't mine.
After all, "it ain't where you're from, it's where you're at" that opens the conversation, including the one in your own home.
—NBCC member Karen Long is book editor of the Cleveland Plain Dealer