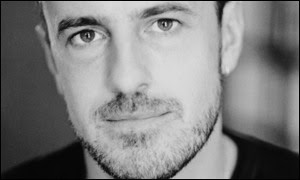 This week, in addition to regular programming, Critical Mass will be revisiting Patrick Neate's 2004 criticism winner, "Where You're At: Notes from the Frontline of a Hip-Hop Planet." We decided to start off by finding out what Patrick is listening to now. Here's what he had to say.
It's really hard to recommend 'global hip hop' these days. When I wroteWhere You're At, it made some sense to say 'Xis the Rio band' or 'You should hear Y from Nairobi'. These days, you can't really talk about hip hop from, say, Johannesburg, because there's all kinds of original stuff from all different neighbourhoods and I could easily recommend five albums from Soweto alone. I was talking to an MC the other day. I can't remember who it was, but I've got a feeling it was Ty, pretty much the daddy of UK hip hop (check out his album 'Closer', for starters). He said, 'You know where I heard the craziest MCs on the planet? Chitungwiza.' Chitungwiza's a high density suburb outside Harare, Zimbabwe …
Here, however, are five albums I'm currently listening to:
1.) 'Lionheart: Tussle With The Beast' – Klashnekoff
Klashnekoff's a London MC who's been around a while. There was a buzz around him for ages, but I never understood the fuss until his album dropped. This is track after track of righteous fury, the kind of thing hip hop used to be about.
2.) 'Smokers Die Younger' – Shameless
East Londoner from the same manor as Plan B. Sounds like Def Jux meets Nirvana meets The Pogues …
3.) 'Kudakwashe/ Munyaradzi' – DKR
Zimbabwean hip hop with a unique style – English and Shona with mbira over programmed beats.
4.) 'The Dusty Foot Philosopher' – K'Naan
Somalian superstar. I saw him live last year and it was probably the best show I've been to in a decade.
5.) 'Music From My Good E.Y.E' –Tumi
Johannesburg's finest. I love his musicality. He's a funny guy too …