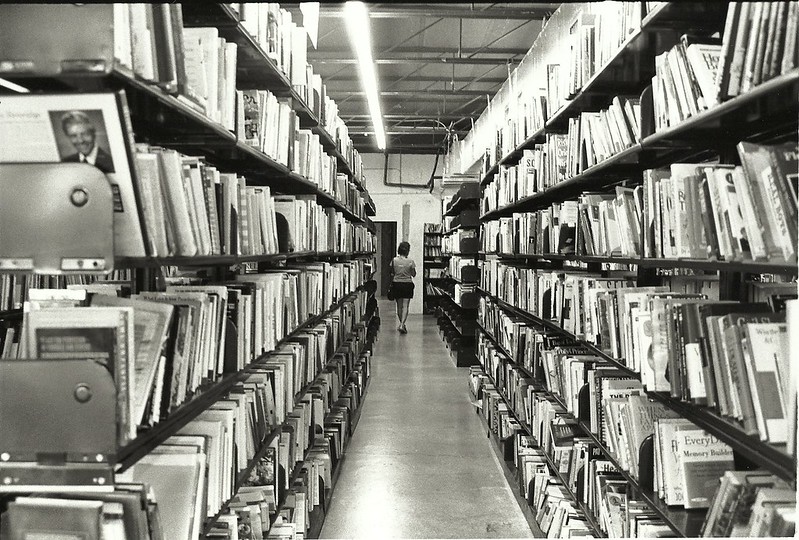 Our friends at Gemini Ink are dedicating their 2021 Inkstravaganza to the life of Gregg Barrios, our beloved longtime board member who died in August. Gemini Ink has opened up a $100 ticket that will allow you to attend both the open-air garden party (if you are in the Texas area) on Oct. 15, as well as the virtual show on Oct. 16. There's also a $75 single ticket to attend just the virtual show. All tickets and sponsorships help to underwrite Gemini Ink's Gregg Barrios Teen Writers Mentorship Program that's being launched in Gregg's honor. Each individual will be named as a donor or supporter of this mentorship program on the website page Gemini Ink creates for it.
Calling all Bay Area NBCC members and friends: the NBCC and the Yerba Buena Community Benefit District are sponsoring an in-person event on Oct. 12 at 7:00 pm Pacific as part of Litquake, San Francisco's literary festival. Join Ricco Villanueva Siasoco (The Foley Artist) in conversation with NBCC Emerging Critics Fellow Rishi Reddi (Passage West), Patty Enrado (A Village in the Fields), and Tom Lin (The Thousand Crimes of Ming Tsu) at the American Bookbinders Museum as they discuss the process of building alternative histories of the American West. This program is indoors. Mask and proof of vaccination are required at the door. Please read the requirements at litquake.org/covid. We hope to see you there!
Member Reviews/Essays
A memorial tribute to longtime NBCC board member Gregg Barrios, who died Aug. 17, has been added to the Archive page of the Texas Institute of Letters by NBCC board member Rod Davis. To read the tribute, click here and then again on the 2021 line for Gregg's name.
John James reviewed Cole Swensen's Art in Time for the Los Angeles Review of Books.
Kristen Martin reviewed Sarah Ruhl's new memoir, Smile: The Story of a Face, and Miriam Toews's latest novel, Fight Night, for NPR.
NBCC Emerging Critics Fellow Mandana Chaffa reviewed Tracy K. Smith's Such Color: New and Selected Poems for the Chicago Review of Books.
Farah Abdessamad reviewed Mariana Oliver's Migratory Birds, translated by Julia Sanches, for the Los Angeles Review of Books.
Heller McAlpin reviewed Amor Towles' new novel, The Lincoln Highway, for NPR.
NBCC Vice President/Membership Chelsea Leu reviewed Dave Eggers' The Every for The New York Times Book Review.
Jeffrey Mannix reviewed We Know You Remember by Tove Alsterdal for his Murder Ink column in the Durango Telegraph, covering southwest Colorado and the vast Four Corners of the Southwest.
Carlos Lozada, a winner of the Nona Balakian Citation for Excellence in Reviewing and the Pulitzer Prize, reviewed Stephanie Grisham's I'll Take Your Questions Now and Fiona Hill's There's Nothing for You Here for The Washington Post.
Yvonne C. Garrett reviewed Khadija Abdalla Bajaber's House of Rust and Jonathan Franzen's Crossroads for The Brooklyn Rail.
Rachael Nevins wrote about first and second nature in YZ Chin's Edge Case for the Ploughshares blog.
Ellen Prentiss Campbell wrote a brief chronologue of a recent road trip from Washington, D.C., to El Paso, Texas, for the Washington Independent Review of Books.
Hamilton Cain reviewed Amor Towles' The Lincoln Highway for The Washington Post.
Paul Wilner reviewed Dave Eggers' The Every, a new edition of Diane diPrima's Revolutionary Letters, and diPrima's posthumously released memoir, Spring and Summer Annals, for the Nob Hill Gazette.
Judy Reveal reviewed Lynne Truss's new book, Psycho by the Sea, to be posted on its sale date of Nov. 9, for the New York Journal of Books.
Peggy Kurkowski reviewed Beirut 2020: Diary of the Collapse by Charif Majdalani, True Raiders: The Untold Story of the 1909 Expedition to Find the Legendary Ark of the Covenant by Brad Ricca, and I Was French Muslim: Memories of an Algerian Freedom Fighter by Mokhtar Mokhtefi for Shelf Awareness. Peggy also reviewed The Gallery of Miracles and Madness: Insanity, Modernism, and Hitler's War on Art by Charlie English for the BookBrowse Review and 56 Days by Catherine Ryan Howard for Library Journal.
Rien Fertel reviewed four books that reckon with the life and legacy of Anthony Bourdain for The Wall Street Journal.
Lanie Tankard reviewed Wild Swims by Dorthe Nors, translated by Misha Hoekstra, for World Literature Today.
Jean Huets reviewed Chasing Me to My Grave: An Artist's Memoir of the Jim Crow South by Winfred Rembert as told to Erin I. Kelly for On the Seawall.
Sarah McCraw Crow reviewed Anthony Doerr's Cloud Cuckoo Land for BookPage.
Member Interviews
Ryan Chapman interviewed Amitava Kumar for BOMB.
Former NBCC President Laurie Hertzel interviewed the Dakota poet Gwen Westerman, Minnesota's new state poet laureate, for the Minneapolis Star Tribune.
Abby Frucht interviewed NBCC member Clea Simon for the JMWW blog. Abby's mini-review of Clea's book: "Clea Simon treats her important subjects with a light enough touch that we nearly forget that we are also being shown dark sides of each other as well as of ourselves. How? By knowing her world, by being comfortable in it and wise to its secrets."
At Literary Hub, Myriam J.A. Chancy tells NBCC Vice President/Events and Fiction Chair Jane Ciabattari about writing about her homeland, Haiti, and its 2010 earthquake, in her new novel, Such Storm, Such Thunder.
Former NBCC President Tom Beer interviewed Amor Towles about his new novel, The Lincoln Highway, for Kirkus Reviews.
Paul Wilner interviewed Jonathan Franzen for ZYZZYVA Issue 121 – The Family Issue.
For her podcast, Across the Pond, NBCC board member Lori Feathers and her co-host Sam Jordison talk to Irish writer Elaine Feeney about her debut novel, As You Were.
Member News, Etc.
Simone Muench's collaborative chapbook Hex & Howl, co-written with Jackie K. White, was recently published by Black Lawrence Press, and reviewed by Ryo Yamaguchi at the Poetry Foundation.
The Routledge Handbook of Literary Translingualism, co-edited by former NBCC board member and Nona Balakian Citation for Excellence in Reviewing winner Steven G. Kellman and Natasha Lvovich, was published by Routledge on Sept. 30.
Sarah McCraw Crow took part in the panel discussion "Women's Words, Women's Power" at the Virginia Museum of Contemporary Art in Virginia Beach, in conjunction with the bookstore Read Books. Other panelists included Sheri Reynolds, Molly McCully Brown, and Remica Bingham-Risha.
Clea Simon's upcoming psychological suspense Hold Me Down has been reviewed by Booklist, which said, "Simon draws on her career as a journalist, in particular her reporting on Boston's music scene in the 1990s for the setting, concert scenes, and flashbacks, bringing a gritty reality to this dark suspense tale."
Jenny Shank has a piece in the new anthology Dear McSweeney's: Two Decades of Letters to the Editor from Writers, Readers, and the Occasional Bewildered Consumer, alongside letters from writers including Hanif Abdurraqib, Jonathan Lethem, Brandon Hobson, and Sarah Vowell.
Partner News
Our friends and partners at Rain Taxi are hosting some great virtual events as part of their Twin Cities Book Festival:
On Tuesday, Oct. 12, at 5:30 pm Central, poets Achy Obejas and Phillip B. Williams will share poetry from their new releases and shed light on how poetry leads our languages in representing marginalized voices, identities, and truths. The poets will be in conversation with poet Gary Dop.
On Wednesday, Oct. 13, at 5:30 pm Central, Douglas Wolk will discuss his book All of the Marvels: A Journey to the Ends of the Biggest Story Ever Told with NBCC board member Stephanie Burt.
On Thursday, Oct. 14, at 5:30 pm Central, authors Kate DiCamillo and Sophie Blackall will be in conversation with Ann Patchett.
And on Saturday, Oct. 16, from 10:00 am to 5:00 pm Central, Rain Taxi will hold its free, in-person Twin Cities Book Festival. Come out and meet some great authors! You can find more information about the festival here.
Photo by Emily Lewis via Flickr / CC BY-NC 2.0.
SEND US YOUR STUFF: NBCC members: Send us your stuff! Your work may be highlighted in this roundup; please send links to new reviews, features and other literary pieces, or tell us about awards, honors or new and forthcoming books, by dropping a line to NBCCcritics@gmail.com. Be sure to include the link to your work.