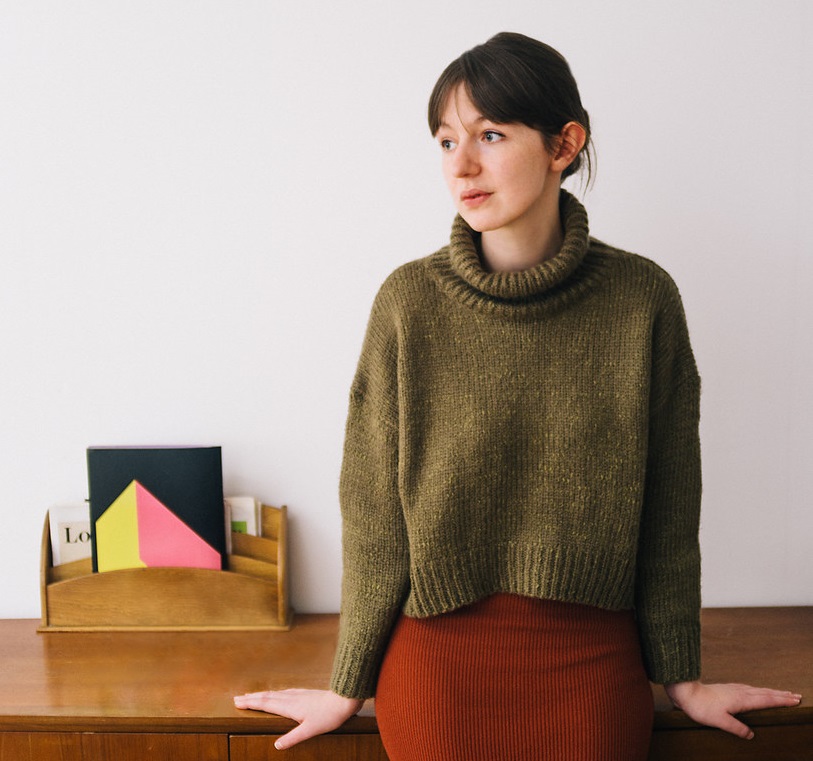 Sally Rooney. Photo by Jonny L. Davies.
REVIEWS AND INTERVIEWS
For the Washington Post, Lauren Sarazen reviewed the book that everyone on both sides of the Atlantic is raving about, Normal People, by Sally Rooney. ("Believe the hype," she says.) Ellen Prentiss Campbell reviews Normal People, for Washington Independent Review of Books; Heller McAlpin reviews Normal People (and Southern Lady Code) for NPR; Robert Allen Papinchak reviewed Normal People (and Barbara Kingsolver's Unsheltered) for the National Book Review; and NBCC board member Madeleine Schwartz reviewed Normal People for New York Review Books. I'm guessing there will be more Rooney reviews next week. Meanwhile …
NBCC board member Mary Ann Gwinn interviewed Ian McEwan for the Seattle Times about his new novel, Machines Like Us. ("Future androids," he ruminates, "might develop minds of their own that will be profoundly alien to ours.")
NBCC president Laurie Hertzel reviewed Tucker Lake Chronicle by Joan Crosby for the Minneapolis Star Tribune, a memoir about a couple who followed their dream and moved to the remote north woods for a year, to a cabin with no heat and no plumbing. (And who doesn't have dreams like that?)
NBCC emerging critic Natalia Holtzman reviewed Belle Boggs's first novel, The Gulf, for the Minneapolis Star Tribune.
Former NBCC president Jane Ciabattari talks with Rachel Howard about five biographies of writers, with Rachel Cline about books in which the past is a foreign country, and with Jennifer Acker about five novels of interracial love, for her weekly Lit Hub/Book Marks column.
Bridey Heing interviewed Kristin Hoganson for Longreads about her new book on the Midwest, The Heartland: An American History. (The Midwest, Hoganson argues, has long been misunderstood as far more provincial and isolated than it actually is,)
Claude Peck reviewed Oliver Sacks' Everything In Its Place for the Minneapolis Star Tribune.
Patricia Schultheis reviewed The Night Tiger by Yangsze Choo for the Washington independent Review of Books.
Kathleen Stone's review of Mother is a Verb by Sarah Knott was published in Ploughshares.
Anita Felicelli reviewed Sarah Blake's Naamah in the SF Chronicle.
Page Starzinger reviewed the poetry collection The Thin Wall by Martha Rhodes for the Kenyon Review.
Bridget Quinn reviewed Jean Frémon's novel of artist Louise Bourgeois, Now, Now Louison for Hyperallergic.
Meg Waite Clayton's monthly Listening In for the San Francisco Chronicle reviews the audiobooks of Lolly Winston's "Me for You," Olivier Bordeaut's debut novel, "Waiting for Bojangles," and Lynne Olson's "Madame Fourcade's Secret War."
Michelle Newby Lancaster reviewed Novuyo Rosa Tshuma's House of Stone for Lone Star Literary Life.
Pam Munter reviewed Off the Charts: The Hidden Lives and Lessons of American Child Prodigies, by Ann Hulbert, for Fourth and Sycamore.
Hamilton Cain profiled writer Susan Choi for LitHub.He also reviewed Spring by Ali Smith for the Minneapolis Star Tribune, and Southern Lady Code by Helen Ellis for Chapter 16.
Mennonite mothers and daughters speak up after years of secret abuse in Miriam Toews' novel, Women Talking, reviewed by K L. Romo at Washington Independent Review of Books, as well as reviewing "Strong as Steel" by Jon Land and talking to the author in the column there, "That's What She Said."
Tobias Carroll's latest Watchlist column for Words Without Borders is up. And he interviewed Maryse Meijer for Vol.1 Brooklyn.
Kevin O'Rourke reviewed Édouard Louis's Who Killed My Father in the Los Angeles Review of Books.
Michele Ross recently reviewed Melissa Scrivner Love's American Heroin, John McMahon's The Good Detective, Lucy Foley's The Hunting Party and Charles Finch's The Vanishing Man for the Cleveland Plain Dealer. Sadly, the newspaper did not post these reviews online.
What is the artist's place in society? Karl Wolff reviews Global Art and the Cold War by John J. Curley for the New York Review of Books.
Diane Scharper reviewed The Friend by Sigrid Nunez for America Magazine Spring 2019 Books Issue.
OTHER GOOD NEWS (INCLUDING: SO MANY BOOKS!)
NBCC VP/Communications and Criticism Chair Kerri Arsenault has been selected for a Fall 2019 two-month writers residency at 100 West Corsicana, an organization that grants artists and writers residencies to work on ambitious projects in a historic, repurposed, three-story Odd Fellows Lodge in downtown Corsicana, Texas.
Nandita Godbole was interviewed by BBC Futures for her biographical fiction Ten Thousand Tongues: secrets of a layered kitchen.
The Restless Ilan Stavans: Outsider on the Inside, by Steven G. Kellman, a former board member and Balakian recipient, will be published this month by the University of Pittsburgh Press.
Longtime book critic Julie Wittes Schlack will soon be facing the terrifying prospect of being on the receiving end of a review. Her new book, This All-at-Onceness, will be published May 30 from Regal House Publishing. A cultural memoir in the form of linked essays, her book, she says, is an "insider's odyssey through counter-culturalism, consumerism, and the social surveillance state."
Jacob M. Appel's ninth short story collection, Amazing Things Are Happening Here, was published by Black Lawrence Press on April 15.
Dana Wilde co-edited, with Bruce Holsapple, Quarry: The Collected Poems of Peter Kilgore, newly available from North Country Press.
And longtime critic Victoria Amador published a biography — Olivia de Havilland: Lady Triumphant — with the University Press of Kentucky on April 22.
Linda Simon's book, Lost Girls: The Invention of the Flapper, is newly out in paperback.
Meanwhile, Anita Felicelli's short story, "The Encroachment of Waking Life," has just published been at Catapult.
What have you done lately? Brag here. Please send info on reviews, profiles, books, short stories and other publishing good stuff to nbcccritics@gmail.com.