In the 30 Books in 30 Days series leading up to the March 15 announcement of the 2017 National Book Critics Circle award winners, NBCC board members review the thirty finalists. Today, NBCC board member Walton Muyumba offers an appreciation of fiction finalist Jesmyn Ward's 'Sing, Unburied, Sing' (Scribner).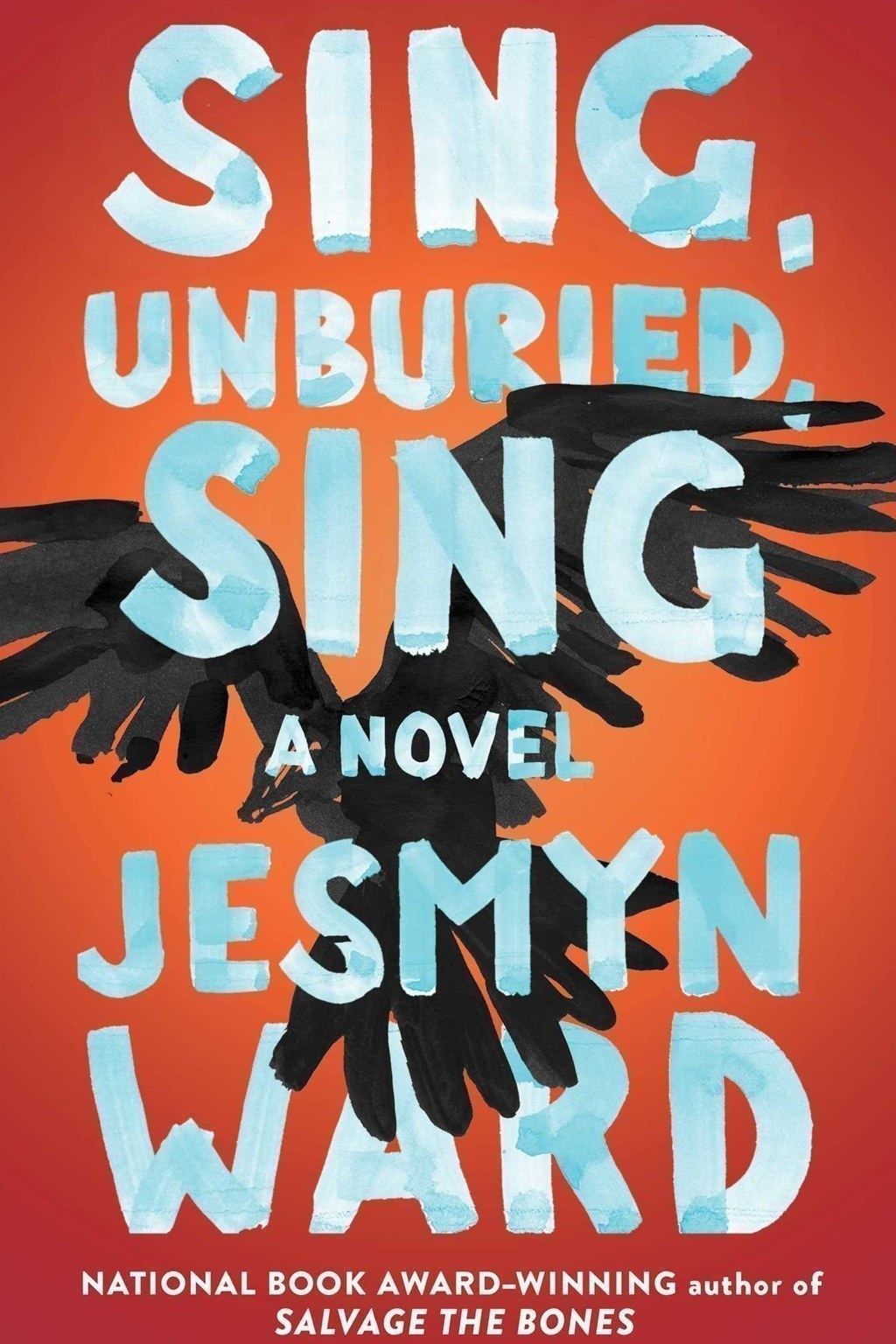 Jesmyn Ward's 'Sing, Unburied, Sing' is about elliptical escape routes that always return you home; ravenous, addictive, blues-driven co-dependence that becomes a prison house; racism and injustice ravaging one family intimately and generationally; settling accounts with the dead; and children, blessed with psychic understanding of Animalia and second sight, forced to raise their flailing, failing parents. Ward shapes all this into narrative with a prose style that evokes the stealth, stalking menace born out of the novel's setting: Bois Sauvage, Mississippi.
A Gulf Coast hamlet, Bois Sauvage recalls William Faulkner's Jefferson, Zora Neale Hurston's Eatonville, John Edgar Wideman's Homewood, Edward P. Jones' DC, and Louise Erdrich's Pluto. Like Erdrich in 'La Rose' or 'The Plague of Doves,' Ward imbues the characters and the environment — the "savage woods" — surrounding them with both a knowing, cleansing, force that emerges from the spiritual dimension and a reckless, deadly, history of violence.
Jojo lives with grandparents, Mam and Pop, his baby sister, Kayla, and his emotionally absent mother, Leonie, on the small family farm. Though Leonie and Richie, a ghost boy in need of mourning and peace, also narrate this novel, it's Jojo's vision and voice commanding Sing, Unburied, Sing. Jojo is a kind of cousin to Esch, the pregnant, teenage heroine of Ward's 2011 novel, Salvage the Bones. Among her literary gifts, Ward has a very special talent for imagining rich interior lives, emotionally and psychologically, for her adolescent characters. Both Esch and Jojo are entrancing narrators–guides, really, for navigating in and out of Bois Sauvage.
Ward's story has a surface simplicity: learning that her partner, her children's white father, Michael, will be released from prison, Leonie decides to take Jojo and Kayla on the backroads drive from Bois Sauvage to Parchman Farm, the Mississippi State Penitentiary. She feels that the trip will simultaneously quench her hunger for Michael and restore their family order. Leonie is surely the novel's messiest, most conflicted character: her lover's cousin killed her brother, Given; her lover's father despises her biracial children. And if that weren't enough, Given returns to silently challenge and haunt Leonie.
Along the way, to and from Parchman, Jojo experiences the trip as a kind of gauntlet. What we read are scenes of Jojo's subjection, scenes that haunt and threaten him mortally. Happening on and around Jojo's thirteenth birthday, 'Sing, Unburied, Sing' describes his coming of age with a gun pointed at his chest. What Jojo learns about himself, Mississippi, and America is something more beautiful and more terrible than most of us can grapple with. Here, Ward has rendered a brutal, murderous American truth with tenderness, empathy and grace.
Since she began publishing books a decade ago, Jesmyn Ward has produced a memoir, 'Men We Reaped' (2013), an NBCC finalist in autobiography, and two other novels, 'Where the Line Bleeds' (2008), and 'Salvage the Bones' (2011). With each new work, Ward has edged her artistry ever closer to mastery on the sentence-level and formally. In many ways, 'Sing, Unburied, Sing' is the announcement of an artist in total command of American English, the novel form, and the practice of narrative making.