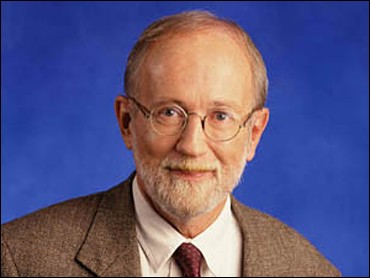 NBCC members are in the thick of the #NBCCLeonard awards process, nominating books and writing blog posts about their favorites. The awards, for a first book in any genre published in the U.S. during the calendar year, are named after founding NBCC member John Leonard, (above), a legendary book critic and winner of our Sandrof award for lifetime achievement. Read blog posts in the series here.
Former NBCC president John Freeman is the latest critic to be featured in Lit Hub's new series, Secrets of the Book Critics.
Heller McAlpin reviews Alan Bennett's Keeping on Keeping On for NPR. NBCC board member and Balakian winner Katherine A. Powers reviews the Bennett book for the Minneapolis Star-Tribune.
NBCC board member Daisy Fried's review of the new anthology, Inheriting the War: Poetry and Prose by Descendants of Vietnam Veterans and Refugees (ed. Laren McClung), appears as part of On the Seawall's semi-annual "Poets Recommend" feature.
NBCC board member Bethanne Patrick talks to last year's NBCC fiction awardee (for La Rose) Louise Erdrich about her new book, Future Home of the Living God, for the Los Angeles Times.
Poet Kevin Young, whose The Grey Album was a finalist for the NBCC award in Criticism, and who recently became director of the Schomburg Center of the New York Public Library, begins his role as poetry editor of The New Yorker this month. He's profiled in Esquire
Edwidge Danticat, an NBCC awardee in autobiography for Brother, I'm Dying, is honored with the $50,000 Neustadt International Prize for Literature.
Michael Berry does a Q&A with environmentalist Bill McKibben about his first novel, Radio Free Vermont. for the Portland Press Herald.
NBCC board member Kerri Arsenault interviews Barry Blitt, New Yorker political cartoonist, for Lit Hub.
Anita Felicelli reviews Isabel Allende's In the Midst of Winter for the San Francisco Chronicle.
Laverne Frith reviews Charles Bukowski's Storm for the Living and the Dead for New York Journal of Books.
Ron Slate reviews Jonathan Blunt's new biography of Charles Wright for his On the Seawall.
Daniel Nester has a new essay just out in American Poetry Review's November/December issue, "The Greed for Pure Poetry."
NBCC poetry award finalist (for Prelude to Bruise) Saeed Jones is interviewed in Out magazine about his role at Buzzfeed's AM to DM.
David Nilsen interviews poet Amie Whittemore about her collection, Glass Harvest, for The Hopper.
Michael Magras reviewed The King Is Always Above the People by Daniel Alarcón for Newsday.
Former NBCC board member Colette Bancroft interviews NBCC fiction awardee (for A Visit from the Goon Squad) Jennifer Egan about her new book, Manhattan Beach, for the Tampa Bay Times.
David Cooper reviews Madonna in a Fur Coat by Sabahattin Ali in New York Journal of Books.
NBCC members note: Your reviews seed this roundup; please send items, including news about your new publications and recent honors, to NBCCCritics@gmail.com. With reviews, please include title of book and author, as well as name of publication. Make sure to send links that do not require a subscription or username and password.​ We love dedicated URLs. We do not love hyperlinks.