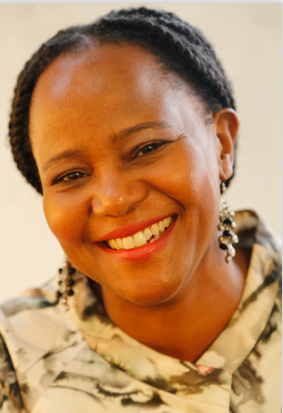 NBCC board member Tom Beer summarizes this week's new books for Newsday.
NBCC board member Mary Ann Gwinn reviewed Richard Laurie's "Putin: His Downfall and Russia's Coming Crash," Fred Kaplan's "Lincoln and the Abolitionists: John Quincy Adams, Slavery, and the Civil War," and Flip Springer's "History of a Disappearance: The Story of a Forgotten Polish Town," for the Seattle Times.
David Cooper reviewed Joshua Cohen's "Moving Kings," for the New York Journal of Books.
Carolyn Kellogg wrapped up the week in books for the Los Angeles Times.
Leah Mirakhor reviewed Edwidge Danticat's "The Art of Death," for the Los Angeles Times.
Pricilla Gilman reviewed Samantha Hunt's "The Dark, Dark," for the Boston Globe.
Meredith Maren reviewed Julie Klam's "The Stars in Our Eyes," for the Chicago Tribune.
Heller McAlphin reviewed Tamara Shopsin's "Arbitrary Stupid Goal," for NPR.
Jonathan Russell Clark reviewed Gabe Habash's "Stephen Florida," for the New York Times.
Paul Wilner reviewed Ann Beattie's "The Accomplished Guest," for ZYZZYVA.
Carmela Ciurara reviewed Andrew Sean Greer's "Less" for the San Francisco Chronicle.
Maureen Corrigan discussed Lynn Reed's "The Last Laugh" and Matthew Klam's "Who is Rich?" on NPR and reviewed Ruth Ware's, "The Lying Game" for the Washington Post.
Rayyan Al-Shawaf reviewed Bianca Marais' "Hum If You Don't Know The Words," for the Toronto Star.
For the San Francisco Chronicle, Joan Frank reviewed Jesse Chaffee's "Florence in Ecstacy."
Natalie Bakopoulos reviewed Elena Ferrante's "Frantumaglia," translated by Ann Goldstein, for The Kenyon Review.
Joe Peschel reviewed Jesús Carrasco's "Out in the Open," for the Raleigh News and Observer.
For The London Magazine, Hélène Cardona reviewed Stephen Yenser's "Stone Fruit."
Hamilton Cain reviewed Mary Gordon's "There Your Heart Lies," for Oprah magazine.
And in other news:
NBCC board member Michele Filgate wrote about the new female Dr. Who for CNN.
Winner of the NBCC award for her poetry collection, "Elegy," Mary Jo Bang published a poem, "The Chess Set on a Table Between Two Chairs," in the New York Times.
NBCC Balakian winner Michael Gorra previewed "Henry James and American Painting," at the The Morgan Library and Museum for the New York Review of Books.
Your reviews seed this roundup. Please send items, including news about your new publications and recent honors, to NBCCCritics@gmail.com. Make sure to send links that do not require a subscription or username and password. Please include your name, the publication, a description of your article, and a URL. We love URLs. We do not love hyperlinks.