"It is a fact universally acknowledged that Vladimir Nabokov is a genius. His stylistic brilliance, the intricacy of his post-modern narratives, his glittering mastery of two great languages, the brooding depth of his intellect and his prolific output all elevate him above most other contemporary writers. So, if he's a genius, what is his masterpiece?
Probably not Lolita."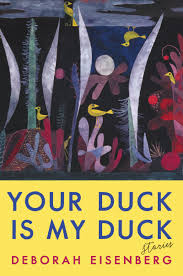 That's Roxanna Robinson and her reconsideration of Lolita for LitHub.
Robinson reviews William Boyd's novel Sweet Caress: The Many Lives of Amory Clay for The New York Times.
Former Board member and Balakian winner Steve Kellman writes and essay titled "Primo Levi's Invaluable Voice, in Full" about The Complete Works of Primo Levi in The Chronicle of Higher Education.
Alexandra Schwartz, another Balakian winner, takes on another legendary writer. In her essay for The New Yorker, titled "The Forgotten," Alexandra Schwartz reviews several novels by last year's Nobel Laureate in Literature Patrick Modiano.
Clifford Garstang reviews Lori Ostlund's novel After the Parade for Best New Fiction.
Lori Feathers suggests international titles for Brazos Bookstore's Banned Books Week Manifesto.
For the Jewish Daily Forward, Julia M. Klein reviews Timothy Snyder's Black Earth.
For Fourth and Sycamore, David Nilsen reviews Val Brelinski's The Girl Who Slept with God and Ray Bradbury's Something Wicked This Way Comes
This week Karl Wolff continues his essay series, "American Odd," by examining the underground classic, "The Book of the SubGenius," by J.R. "Bob" Dobbs for the Chicago Center for Literature and Photography.
Vogue book critic Megan O'Grady profiles Garth Risk Hallberg, author of City on Fire.
John Strawn reviews Deep South by Paul Theroux for The Oregonian.
George de Stefano reviews The Mafia: A Cultural History for PopMatters.
C.M Mayo reviews Nut Country: Right-Wing Dallas and the Birth of the Southern Strategy by Edward H. Miller for the Washington Independent Review of Books.
Michael Magras reviews four short story collections (Only the Animals by Ceridwen Dovey, The Tsar of Love and Techno by Anthony Marra, Barbara the Slut and Other People by Lauren Holmes and I Was a Revolutionary by Andrew Malan Milward for Bookpage.
Your reviews and recommendations help seed these roundups: If you're an NBCC member with a review you would like considered for inclusion, please it to email nbcccritics@gmail.com.