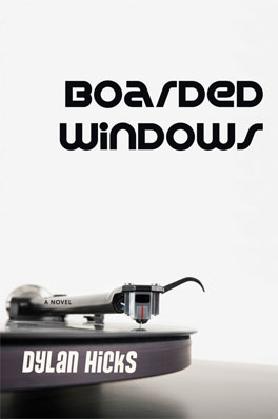 At BEA this week? At Library Journal, Barbara Hoffert gathers up which publishers are giving away what galleys where, along with details n authors' signing schedules.
Laura Miller, as part of the New Yorker's recent science fiction issue, considers the history of aliens in fiction.
William Deresiewicz discusses Kurt Vonnegut's work in The Nation, explaining how "he became…exactly what he had always warned against, a prophet of gimcrack religions: in this case, a facile faith of niceness that neatly concealed his bottomless darkness."
Collette Bancroft reviews Ben Fountain's novel Billy Lynn's Long Halftime Walk for the Tampa Bay Times.
John Domini reviews Dylan Hicks' novel Boarded Windows for Bookforum.
Richard Z. Santos reviews Tom Wright's debut novel, What Dies in Summer, for the San-Antonio Express News.
Michael Lindgren reviews David Vann's novel Dirt for the Washington Post.
Carolyn Kellogg reviews four newly reissued novels by Clarice Lispector in the Los Angeles Times.
Paul Wilner reviews Moshe Kasher's memoir The Kasher in the Rye: The True Tale of a White Boy From Oakland Who Became a Drug Addict, Criminal, Mental Patient, and Then Turned 16, for the San Francisco Chronicle.
Gregg Barrios has donated $7,500 to San Antonio's Overtime Theater, which will rename its new space in his honor.
Rayyan Al-Shawaf reviews Earl Lovelace's novel It's Just a Movie for the Miami Herald.
Gerald Bartell reviews Bruce DeSilva's thriller Rogue Island for the Washington Post.
Sue Shapiro's personal essay, "A Visit, and What Really Happened," appeared in the "Modern Love" column of the New York Times.
Craig Seligman reviews Richard Ford's novel Canada for Newsday.
Jane Ciabattari reviews Dawn Raffel's first work of nonfiction, The Secret Life of Objects, for the Chicago Tribune.
Anis Shivani asks, "What Should Be the Function of Criticism Today?" in Subtropics.
Carl Rollyson reviews Alice Kessler-Harris' biography of Lillian Hellman, A Difficult Woman, for the Minneapolis Star Tribune.
Thomas Devaney reviews Naomi Shihab Nye's poetry collection Transfer for the Philadelphia Inquirer.
Jay Jennings reviews Frank Deford's memoir Over Time for the San Francisco Chronicle.
Carmela Ciuraru reviews Nell Freudenberger's novel The Newlyweds for USA Today.
Your reviews and recommendations help seed these roundups: If you're an NBCC member with a review you'd like considered for inclusion, please email nbcccritics@gmail.com. You can also get our attention by using the Twitter hashtag #nbcc, posting on the wall of our Facebook page, or joining our members-only LinkedIn group.