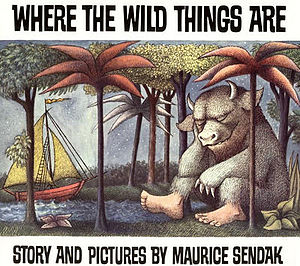 The death of celebrated children's author Maurice Sendak inspired a flood of appreciations from the Los Angeles Times, NPR, Christian Science Monitor, Publishers Weekly, the Guardian, the Barnes & Noble Review, and the New York Times.
Lev Grossman describes the role of the reviewer today: "The critic's job isn't to change my mind about whether or not I like a book. Not anymore. The critic's job is to make me a better reader."
Adam Kirsch considers President Barack Obama's interpretations of T.S. Eliot for the New York Times.
Craig Seligman reviews John Irving's novel In One Person for Bloomberg.
Carolyn Kellogg reviews former Secretary of State Madeleine Albright's memoir Prague Winter for the Los Angeles Times.
Laura Miller reviews NBCC fiction winner Hilary Mantel's new novel, Bring Up the Bodies, for Salon.
Would a new bookselling model help independent stores keep their doors open? Tony San Filippo considers one idea at the blog of the American Association of University Publishers.
Your reviews and recommendations help seed these roundups: If you're an NBCC member with a review you'd like considered for inclusion, please email nbcccritics@gmail.com. You can also get our attention by using the Twitter hashtag #nbcc, posting on the wall of our Facebook page, or joining our members-only LinkedIn group.