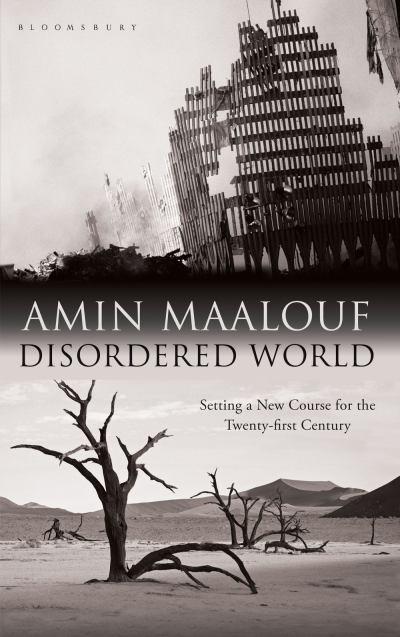 Happy New Year! A few more lists looking back at 2011, as 2012 begins: Karen R. Long lists the year's best books at the Cleveland Plain Dealer, Gina Webb offers her favorites for the Atlanta Journal-Constitution, and the Washington Post's Ron Charles runs through some of his favorite novels from last year.
Rayyan Al-Shawaf reviews Disordered World, a study of tensions between the Arab and Western worlds by Lebanese-French author Amin Maalouf, for the Daily Beast.
Meredith Maran discusses how she made the difficult shift from writing memoirs to fiction in the Boston Globe.
Parul Sehgal reviews National Book Award winner Jesmyn Ward's novel Salvage the Bones for the New York Times Book Review.
Steven G. Kellman reviews Quim Monzo's story collection Guadalajara for the American Book Review.
Valerie Trueblood reviews the essay collection Transforming Terror for Yes! Magazine.
Joseph Peschel reviews Paul Theroux's reissued 1969 satirical novel, Murder in Mount Holly, for the Minneapolis Star-Tribune.
Jordan Michael Smith reviews Frank Costigliola's history Roosevelt's Lost Alliances, for the Boston Globe.
Heller McAlpin reviews Alexandra Harris' biography of Virginia Woolf for the Washington Post.
Carmela Ciuraru reviews Don DeLillo's short-story collection, The Angel Esmerelda, for USA Today.
Steve Weinberg reviews Lions of the West, a history of the United States' western expansion, for the Seattle Times.
Your reviews and recommendations help seed these roundups: If you're an NBCC member with a review you'd like considered for inclusion, please email nbcccritics@gmail.com. You can also get our attention by using the Twitter hashtag #nbcc, posting on the wall of our Facebook page, or joining our members-only LinkedIn group.