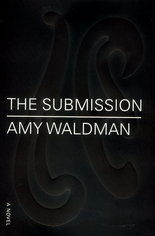 Rayyan Al-Shawaf reviews Amy Waldman's debut novel, The Submission, for the New York Press.
Maureen Corrigan reviews Kevin Wilson's debut novel, The Family Fang, for NPR.
Bobby Baird reviews Stephan Chan's Southern Africa: Old Treacheries and New Deceits for The Daily.
Tom Swift reviews historian H.W. Brands' The Murder of Jim Fisk for the Love of Josie Mansfield for the Minneapolis Star-Tribune.
Meredith Maran reviews Helen Schulman's novel This Beautiful Life for the Boston Globe.
Carolyn Kellogg reviews Donald Ray Pollock's novel The Devil All the Time for the Los Angeles Times.
Wendy Smith reviews Sonya Sones' novel The Hunchback of Neiman Marcus for AARP.org.
Joseph Peschel reviews Fabio Geda's novel In the Sea There Are Crocodiles for the Boston Globe.
Gina Webb reviews Lynn Cullen's novel Reign of Madness for the Atlanta Journal Constitution.
David Haglund watches and ranks every Coen brothers movie for Slate.
Your reviews and recommendations help seed these roundups: If you're an NBCC member with a review you'd like considered for inclusion, please email nbcccritics@gmail.com. You can also get our attention by using the Twitter hashtag #nbcc, posting on the wall of our Facebook page, or joining our members-only LinkedIn group.