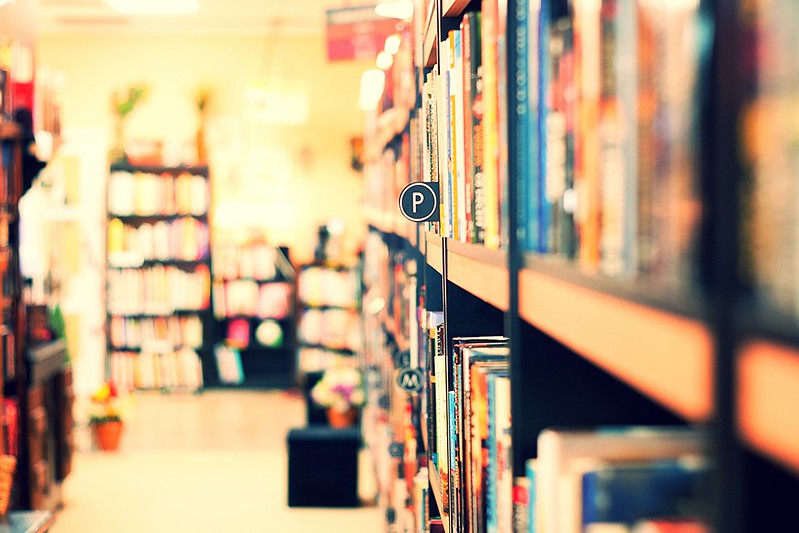 Members and friends, last Thursday, we announced the finalists for the 2021 National Book Critics Circle Awards! We're proud of the books that we selected for our shortlists, and we hope you'll be inspired to read some of them as well. If you missed the event, which included a panel on book criticism, you can watch it here, and you can find a list of the finalists and special award winners here. Mark your calendars for March 17, when we'll be announcing the winners of the NBCC Awards at a free, virtual ceremony. We hope to see you there, and as always, thanks for reading!
Member Reviews/Essays
Janice P. Nimura wrote about what draws biographers to certain lives for Literary Hub.
NBCC board member Rod Davis issued a call to action in a commentary in the San Antonio Express-News for Texas authors (and others) to fight against political efforts to investigate and ban books in public schools.
Lauren LeBlanc reviewed Mina Seçkin's The Four Humors, Lisa Harding's Bright Burning Things, Neel Patel's Tell Me How to Be, and Renée Branum's Defenestrate for The New York Times Book Review.
Linda Hitchcock reviewed Jenny Pentland's This Will Be Funny Later for BookTrib.
Hannah Joyner reviewed The Latinist by Mark Prins for the Washington Independent Review of Books and Lorraine Hansberry: The Life Behind A Raisin in the Sun by Charles Shields for the Chicago Review of Books.
Julia M. Klein reviewed Rosemary Sullivan's The Betrayal of Anne Frank for The Boston Globe.
Cory Oldweiler reviewed Gish Jen's Thank You, Mr. Nixon for the Minneapolis Star Tribune.
Jim Schley reviewed Louise Glück's Winter Recipes from the Collective for Seven Days.
Claude Peck reviewed A Previous Life by Edmund White for the Minneapolis Star Tribune.
Theodore Kinni reviewed Win From Within by James Heskett for strategy+business.
Alexander Pyles reviewed Sequoia Nagamatsu's How High We Go In The Dark for the Chicago Review of Books.
Eric Liebetrau wrote about Elise Engler's Diary of a Plague Year for Kirkus Reviews.
Kitty Kelley reviewed Laura Coates' Just Pursuit for the Washington Independent Review of Books.
Diane Scharper reviewed Paul Auster's Burning Boy: The Life and Work of Stephen Crane for the National Review.
Joyce Saenz Harris reviewed Stephen Harrigan's The Leopard Is Loose for The Dallas Morning News.
Hamilton Cain reviewed Michael Cholbi's Grief for The Wall Street Journal, Hanya Yanagihara's To Paradise for the Harvard Review, and Imani Perry's South to America for the Minneapolis Star Tribune.
Carol Iaciofano Aucoin reviewed Sara Freeman's novel Tides for WBUR's Arts & Culture.
Former NBCC board member Mark Athitakis reviewed Imani Perry's South to America for On the Seawall.
Kathleen Rooney reviewed Sequoia Nagamatsu's debut novel, How High We Go in the Dark, for the Minneapolis Star Tribune.
Oline H. Cogdill reviewed Antoine Wilson's Mouth to Mouth and Rachel Hawkins' Reckless Girl for the Sun Sentinel.
Member Interviews
NBCC President David Varno profiled Anne Tyler for Publishers Weekly, covering her 24th novel, French Braid, and her long history of writing about Baltimore.
Betsy Groban interviewed Arthur creator Marc Brown for The Boston Globe.
Former NBCC board member Mark Athitakis interviewed Jonathan Evison for Kirkus Reviews
Martha Anne Toll interviewed Gavin Larsen for Bloom.
Theodore Kinni interviewed Loran Nordgren and David Schonthal about their book The Human Element for strategy+business.
Member News
Patricia Schultheis was the second-place finisher in the 2021 Soul-Making Awards in the categories of short story and flash fiction.
Partner News
Our partners and friends at Rain Taxi are hosting a virtual event featuring poets Kim Ki-taek and Yi Won along with translators Ed Bok Lee, Yang Eun-mi, E. J. Koh, and Marci Calabretta Cancio-Bello; poet Lee Herrick will moderate, and interpreting for Korean guests will be Bomi Yoon. The free event is on Wednesday, Jan. 26, at 5:30 pm Central, and you can register here.
Photo of All Booked Up in Apex, N.C., by Kristin Klein via Flickr / CC BY 2.0.
SEND US YOUR STUFF: NBCC members: Send us your stuff! Your work may be highlighted in this roundup; please send links to new reviews, features and other literary pieces, or tell us about awards, honors or new and forthcoming books, by dropping a line to NBCCcritics@gmail.com. Be sure to include the link to your work.