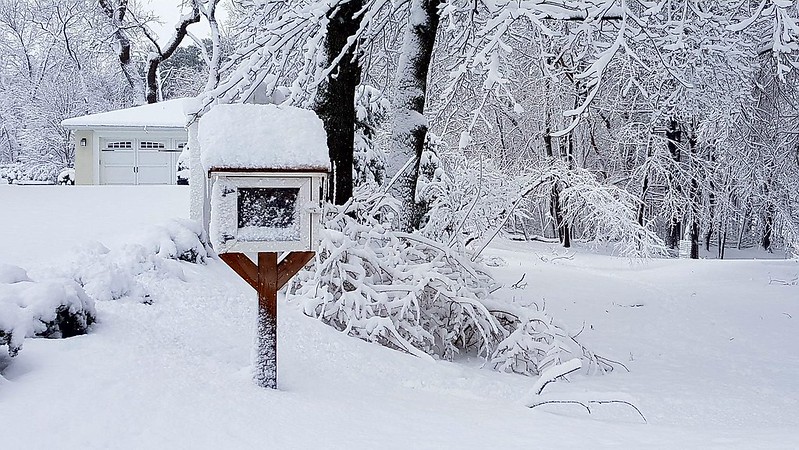 Members and friends, we hope you're having a great 2022 so far! Our members recently voted in our annual board election, and we're pleased to welcome the ten new or re-elected board members whose terms will start in March 2022: Mandana Chaffa, May-lee Chai, Willow Naomi Curry, Adam Dalva, Jennie Hann, Jo Livingstone, Tara Wanda Merrigan, Joanna Scutts, Elizabeth Taylor, and David Varno. Congratulations to all of them—we're all looking forward to working together this year to make the NBCC the best organization it can be!
Member Reviews/Essays
NBCC Emerging Critics Fellow April Yee reviewed Nuzhat Bakari's Brilliant Corners and Kayo Chingonyi's A Blood Condition for Poetry School.
NBCC Emerging Critics Fellow Mandana Chaffa wrote about poetry collections for midwinter nights for the Chicago Review of Books, and reviewed Basma Abdel Aziz's Here Is a Body, translated by Jonathan Wright, for World Literature Today.
Sarah D'Stair reviewed Karen Fish's No Chronology for The Rupture.
Melissa Holbrook Pierson reviewed James Hannaham's Pilot Impostor for The Washington Post.
Joan Frank reviewed Donald Hall's Old Poets: Reminiscences and Opinions for The Washington Post.
Diane Scharper reviewed David Diop's At Night All Blood Is Black, translated by Anna Moschovakis, for America.
Jenny Shank reviewed Neel Patel's Tell Me How to Be for the Minneapolis Star Tribune.
In The Boston Globe, John Domini reviewed the Macarthur winner Matthew Aucoin's The Impossible Art, calling the book "a magnificent blend of criticism and rapture."
Oline H. Cogdill reviewed Lucky by Marissa Stapley and The Deathwatch Beetle by Kjell Eriksson for Shelf Awareness, and War Women by Martin Limón and Deer Season by Erin Flanagan and Family Business by S.J. Rozan and The Ballerinas by Rachel Kapelke-Dale for the Sun Sentinel.
Jonathan Marks reviewed Roosevelt Montas's Rescuing Socrates for the Washington Examiner.
Ethan Chatagnier reviewed Ye Chun's Hao for The Rupture.
Bill Thompson reviewed Tom Vitale's In the Weeds for the Charleston, S.C., Post and Courier.
Kathleen Rooney reviewed former NBCC board member Steve Paul's new book, Literary Alchemist: The Writing Life of Evan S. Connell, for the Minneapolis Star Tribune.
Kitty Kelley reviewed John Lewis: The Last Interview and Other Conversations for the Washington Independent Review of Books.
Cory Oldweiler reviewed Selva Almada's Brickmakers, translated by Annie McDermott, for the Los Angeles Review of Books.
Robert Allen Papinchak reviewed Jon Fosse's The Other Name: Septology I-II, translated by Damion Searls, for World Literature Today.
Martha Anne Toll reviewed Joseph Horowitz's Dvorak's Prophecy for The Washington Post.
Lanie Tankard reviewed L.A. Weather by María Amparo Escandón for World Literature Today.
Hamilton Cain reviewed David Graeber and David Wengrow's The Dawn of Everything for the Minneapolis Star Tribune and Anthony Veasna So's Afterparties for On the Seawall.
Tobias Carroll wrote about Isabel Waidner's Sterling Karat Gold for Review 31, and wrote about six new books in translation for Words Without Borders.
Clea Simon reviewed Stephen Mitchell's The First Christmas for The Boston Globe.
NBCC Vice President/Online Michael Schaub wrote about the weirdest book stories of 2021 for Kirkus Reviews, and discussed his article on the Fully Booked podcast with former NBCC President Tom Beer and NBCC board member Megan Labrise. Michael also reviewed Neel Patel's Tell Me How to Be for Alta.
Member Interviews
Shoba Viswanathan interviewed Jerry McGill for Bloom.
For their podcast, Across the Pond, NBCC board member Lori Feathers and co-host Sam Jordison talked to Robin McLean about her beautiful and brutal debut novel, Pity the Beast, an innovative Western. Across the Pond was named one of the best literary podcasts of 2021 by Kirkus Reviews.
Lisa Peet interviewed Elise Engler for Bloom.
Hamilton Cain interviewed Kelefa Sanneh for Oprah Daily.
Member News
Grace Talusan was recognized along with 15 other Boston-area artists as a Brother Thomas Fellow. Artists in this milestone class, the largest in the history of the Fellowship program, will each receive a $15,000 unrestricted grant from the Brother Thomas Fund at the Boston Foundation. Fellowships— given without stipulation as to how the funds are spent—match the needs of artists as well as the wishes of the donor who wanted to help other artists as his friends had helped him.
Former NBCC board member Steve Paul's new book, Literary Alchemist: The Writing Life of Evan S. Connell (University of Missouri Press), received generally admiring reviews by Gemma Sieff in Harper's, Charlie Lee in The American Scholar, and NBCC member Kathleen Rooney in the Star Tribune. Steve also contributed a standalone essay on Connell's literary wrestling with his hometown to the Jackson County (Mo.) Historical Society.
NBCC Vice President/Events and Fiction Chair Jane Ciabattari has a short story, "Air and Fog, Light and Flight," in the 2021 Big Other anthology edited by John Madera.
Cynthia L. Haven discussed her book Czesław Miłosz: A California Life, in conversations at the Institute of Slavic, East European, and Eurasian Studies at the University of California, Berkeley, and the Center for East European and Russian/Eurasian Studies at the University of Chicago.
Starting January 1, 2022, Kerri Arsenault will be an associate at the Mahindra Humanities Center at Harvard, which will give her much-needed access to research and resources she will need in order to work on her next book.
Photo of a Little Free Library in Waban, Mass., by Lorianne DiSabato / CC BY-NC-ND 2.0.
SEND US YOUR STUFF: NBCC members: Send us your stuff! Your work may be highlighted in this roundup; please send links to new reviews, features and other literary pieces, or tell us about awards, honors or new and forthcoming books, by dropping a line to NBCCcritics@gmail.com. Be sure to include the link to your work.