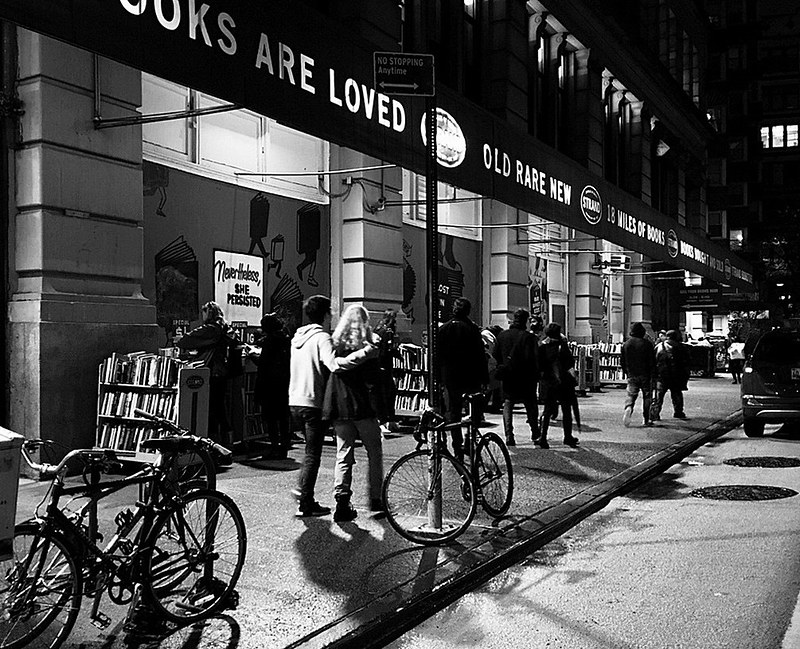 Friends, we hope you're having a great holiday season so far! Our members have been keeping busy writing reviews of books by James Kestrel, Alex Danchev, Silvia Moreno-Garcia, Nadifa Mohamed, Mina Seçkin, and more, and interviewing authors including Janet Evanovich, Tom Bissell, and Andrea Carter Brown. Critical Notes will be taking a break next week, but we'll see you in 2022 with more news from the NBCC—until then, stay warm, stay safe, and our best wishes to all of you for the new year!
Member Reviews/Essays
NBCC Emerging Critic Fellow Matt Ellis reviewed James Kestrel's Five Decembers for the Los Angeles Review of Books.
Heller McAlpin flagged some of her favorite art books of the year for a Visual Feast for NPR, and reviewed Robert Hellyer's Green With Milk and Sugar for The Wall Street Journal. She also participated in NPR's Books We Love, which was dedicated to much-missed NPR books editor, Petra Mayer.
Lanie Tankard reviewed When Me and God Were Little by Mads Nygaard, translated by Steve Schein, for The Woven Tale Press.
Diane Scharper reviewed Magritte: A Life by Alex Danchev for the Washington Examiner.
Dana Wilde reviewed Old Poets: Reminiscences & Opinions by Donald Hall and Open Form in American Poetry: Essays by Burton Hatlen in his Off Radar column for the Central Maine Newspapers, and The Best of Elizabeth Hand and the short fiction anthology North by Northeast 2 for Working Waterfront.
Theodore Kinni reviewed Anthro-Vision by Gillian Tett for strategy+business.
Oline H. Cogdill reviewed The Midnight Lock by Jeffery Deaver and Reprieve by James Han Mattson; All Her Little Secrets by Wanda Morris and The Family Plot by Megan Collins; Velvet Was the Night by Silvia Moreno-Garcia and Midnight Hour: A Chilling Anthology of Crime Fiction From 20 Authors of Color, edited by Abby L. Vandiver; Death Under the Perseids by Teresa Dovalpage and All These Ashes by James Queally; and The Dark Hours by Michael Connelly for the Sun Sentinel. She also listed her favorite mysteries of 2021 for the Sun Sentinel, and reviewed The Pledge by Kathleen Kent and The Shadows of Men by Abir Mukherjee for Shelf Awareness.
Former NBCC President and current Vice President/Grants Carlin Romano reviewed Gary Shteyngart's Our Country Friends for the November/December issue of Moment magazine, where he's Critic-at-Large.
Claude Peck reviewed The Fortune Men by Nadifa Mohamed for the Minneapolis Star Tribune.
Alexander Pyles reviewed Flowers for the Sea by Zin E. Rocklyn for Horror Tree.
Fran Hawthorne reviewed Mina Seçkin's The Four Humors for the New York Journal of Books.
Member Interviews
Elaine Szewczyk profiled Janet Evanovich for Publishers Weekly.
Theodore Kinni interviewed Melinda Briana Epler about her book How To Be An Ally for strategy+business.
Former NBCC board member Mark Athitakis interviewed Lili Anolik about her podcast on Bennington College's '80s literary scene (which included Bret Easton Ellis, Donna Tartt, and Jonathan Lethem) for the Los Angeles Times.
"I used to grieve that I couldn't finish a novel, but the only novels that should be written are the novels that must be written—and I've never had such a novel inside me." At Literary Hub, Tom Bissell discusses the value of the short story and building a career on the literary pivot with NBCC Vice President/Events and Fiction Chair Jane Ciabattari.
Mary Mackey interviewed poet Andrea Carter Brown about her new collection of poems September 12 for Synchronized Chaos magazine. September 12 is about the United States after the September 11 attacks.
Member News
Marjoleine Kars won the 2021 International Cundill History Prize for her book Blood on the River, about a year-long slave rebellion in Dutch Guyana. The prize of $75,000 is awarded annually to the book that embodies historical scholarship, originality, literary quality and broad appeal.
Kathleen Rooney was selected by Kazim Ali as the winner of this year's X.J. Kennedy Poetry Prize from Texas Review Press for her manuscript Where Are the Snows.
Clea Simon's new Hold Me Down was reviewed in the Fredericksburg, Va., Free Lance-Star. Calling it "[a]t once rough and redemptive," critic Jay Strafford wrote, "Hold Me Down explores the intensity of youth, the inertia of middle age—and the eternal possibility of awakening."
Partner News
Our friends at Publishers Weekly polled 15 members of their critics team for a collective piece on graphic novels. Alison Bechdel won the top spot for 2021–just as she did 15 years ago on the inaugural critics' poll.
Photo by Demmer S via Flickr / CC BY-NC-ND 2.0.
SEND US YOUR STUFF: NBCC members: Send us your stuff! Your work may be highlighted in this roundup; please send links to new reviews, features and other literary pieces, or tell us about awards, honors or new and forthcoming books, by dropping a line to NBCCcritics@gmail.com. Be sure to include the link to your work.