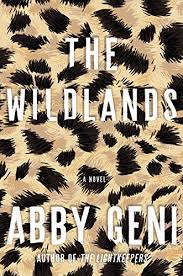 Reminder: It's time to volunteer for the John Leonard Award committee! Join the conversation on Twitter with the hashtag #NBCCLeonard, and visit our Facebook page to check out the list of candidates generated by the board. Want to write about a favorite? Contact us at nbcccritics@gmail.com about contributing, and learn more about volunteering for the Leonard committee on Critical Mass on our website.
Reviews & Interviews
In this week's Critical Notes/Works in Translation series, curated by NBCC board member Lori Feathers, Rachael Nevins reviews Yannis Ritsos' Diaries of Exile.
Julie Phillips reviewed "Born to be Posthumous" by Mark Dery for 4Columns.
Theodore Kinni wrote an essay on the year's best management books for Strategy+Business Magazine.
Barbara Spindel reviewed David Blight's "Frederick Douglass: Prophet of Freedom" for the Barnes & Noble Review.
Rebecca Kightlinger published three book reviews in Historical Novels Review, Issue 86 (November 2018): "Captain Swing and the Blacksmith" by Beatrice Parvin, "The Fallen Architect" by Charles Belfoure, and "The Girl They Left Behind" by Roxanne Veletzos, which was an Editor's Choice for November 2018.
NBCC VP/Online Jane Ciabattari's Lit Hub column this week featured Zachary Leader's five literary lives, coinciding with the publication of the second volume of his biography of Saul Bellow, which begins with the publication of Herzog. Her November BBC Culture column includes new novels by Helen Schulman, Indra Novey, and NBCC award winner Jonathan Lethem, plus an intimate memoir from Elaine Pagels.
Yvonne Garrett reviewed May-Lee Chai's "Useful Phrases for Immigrants" and Kim Sagway's "Mina" for The Brooklyn Rail. She also reviewed Stephen Walsh's "Debussy: A Painter in Sound" and Aeham Ahmad's "The Pianist from Syria: A Memoir" for Publishers Weekly.
For the Our Man in Boston, Robert Birnbaum interviewed photographer Abelardo Morell, with his recent publication, "Flowers for Lisa." He also reflected on the masterpiece composition, "Lush Life," taking notice of a haunting song and performance by Greg Porter. Lastly, Birnbaum wrote about the malignancy of Anti-semitism.
Jenny Shank reviewed Tara Westover's "Educated" for High Country News, "America is Not the Heart" for America, "The Mermaid and Mrs. Hancock" and Chelsey Johnson's "Stray City" for Dallas Morning News, and also interviewed Fatima Farheen Mirza for Dallas Morning News.
K. L. Romo reviewed Brenda Novak's romantic suspense novel "Before We Were Strangers" for BookTrib, and Jeffrey Layton's espionage thriller "The Faithful Spy" for The Bill Thrill magazine.
Adam Carroll reviewed Octavio Solis' "Retablos: Stories From a Life Lived Along the Border" for The Millions.
NBCC board member Laurie Hertzel interviewed Alexander McCall Smith for the Minneapolis Star Tribune, where she is senior editor for books. She also reviewed Richard Beard's memoir, "The Day That Went Missing," and wrote her weekly column on why teenagers don't read as much as they once did.
William O'Rourke reviewed "Flannery O'Connor and Robert Giroux: A Publishing Partnership" for the National Catholic Reporter in the October 5-18 print edition and the October 24, 2018 web edition.
Julia M. Klein reviewed Haruki Murakami's "Killing Commendatore" for the Forward. She also reviewed Jane Sherron De Hart's "Ruth Bader Ginsburg" for the Forward.
Edward Guiliano published a comprehensive review of studies from 2004 through 2017 of Lewis Carroll's life and art in "Dickens Studies Annual: Essays on Victorian Fiction."
Hamilton Cain reviewed Mary Gabriel's "Ninth Street Women" for the Barnes & Noble Review.
Tayla Burney reviewed Liane Moriarty's new novel, "Nine Perfect Strangers," for the Washington Post.
David Cooper reviewed "The William H. Gass Reader" in New York Journal of Books.
Wendeline O. Wright reviewed Stephen King's "Elevation" for the Pittsburgh Post-Gazette.
Denise Low, poet and critic, reviewed Hadara Bar-Nadav's "The New Nudity" in the online edition of Rain Taxi and Joseph Harrington's "Of Some Sky" in New Letters.
John Domini reviewed "The Hospital," by Ahmed Buoanani, in The Brooklyn Rail.
Meg Waite Clayton's monthly "Listen In" for the San Francisco Chronicle reviewed Barbara Kingsolver's "Unsheltered," Brené Brown's "Dare to Lead," and Rebecca Traister's "Good and Mad."
Ian P. Beacock reviewed Deborah Coen's "Climate in Motion: Science, Empire, and the Problem of Scale" for The Atlantic.
Tara Cheesman reviewed Anne Serre's "The Governesses" for Vol. 1 Brooklyn.
Other News
Pam Munter's memoir, "As Alone As I Want To Be," was just published by Adelaide Books and is available at Amazon—and soon at a bookstore near you.
Denise Low's book "Shadow Light" (2018) won the Red Mountain Press Editor's Choice Award.
NBCC members note: Your reviews seed this roundup; please send items, including news about your new publications and recent honors, to NBCCCritics@gmail.com. With reviews, please include title of book and author, as well as name of publication. Make sure to send links that do not require a subscription or username and password.​ We love dedicated URLs. We do not love hyperlinks.