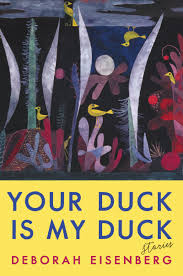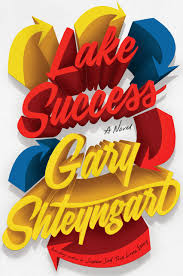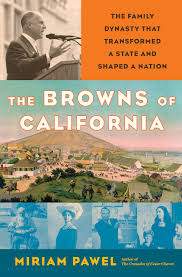 NBCC VP/Online and past PresidentJane Ciabattari's September BBC Culture column features fiction by Gary Shtyngart, Deborah Eisenberg, Abby Geni and Lydia Kiesling, and nonfiction from NBCC nonfiction finalist Miriam Pawel on The Browns of California. Her LitHub/Bookmarks column this week features five books about love in the apocalypse by Olivia Laing, NBCC finalist in Criticism for 'Lonely City.'
NBCC VP of Membership Anjali Enjeti interviewed Jennifer Baker about her book 'Everyday People: The Color of Life,' for Shondaland.
Robert P. Baird reviews Dickinson's Nerves, Frost's Woods: Poetry in the Shadow of the Pastby William Logan for the New York Times Book Review.
Jean Huets reviews Karl Ove Knausgaard's "Seasons Quartet" in The Millions.
Michelle Newby Lancaster reviews Sarah Bird's new novel, "Daughter of a Daughter of a Queen," for Lone Star Literary Life.
Andrew Ervin reviews JRR Tolkien's posthumous "The Fall of Gondolin," edited by his son Christopher Tolkien, for the Washington Post.
Lanie Tankard reviews "Eventide" by Therese Bohman for World Literature Today.
Diane Scharper reviews "Searching for Stars on an Island in Maine" by Alan Lightman for the National Catholic Reporter.
For the New York Journal of Books. Beth Kanell recently reviews 'The Second Son' by Martin Jay Weiss, 'What Remains of Her' by Eric Rickstad and 'Don't Look Now' by Max Manning.
Julia M. Klein writes about Dartmouth faculty member Alexander Chee for the Dartmouth Alumni Magazine.
Mandy Shunnarah reviews 'People in the Room' by Norah Lange for Entropy and 'Against Memoir' by Michelle Tea for PANK and 'Animals Eat Each Other' by Elle Nash also for PANK.
For the NBCC'S Critical Mass, Tara Cheesman contributes 'The Craft of Criticism: An Interview With Carlos Lozada' and for Necessary Fiction reviews 'We Kiss Them With Rain' by Futhi Ntshingila.
Also for the NBCC's Critical Mass, Fran Bigman contributes a "Craft of Criticism" interview with former NBCC board member Joanna Scutts. And the NBCC Reads: Favorite Works in Translation series continues with one book chosen by both Jennifer Croft and by NBCC Emerging Critic Paul W. Gleason.
News
Renee K. Nicholson, with Dinty W. Moore and Erin Murphy, co-edited Bodies of Truth: Personal Narratives on Illness, Disability, and Medicine, which will be published by the University of Nebraska Press in January 2019.
Jessica Bruder will discuss Nomadland in conversation with Board member Kerri Arsenault at Greenlight Bookstore in Brooklyn, Prospect Lefferts Gardens on September 11, 7:30 p.m.
Your reviews seed this roundup; please send items, including news about recent publications and honors, to NBCCCritics@gmail.com. Make sure to send links that do not require a subscription or username and password. Please, no hyperlinks! Just a straight URL.