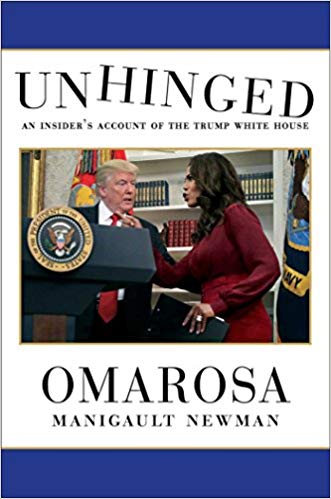 But first, some important and very good news:
We've got some exciting news. The link to our Google spreadsheet with more than 60 book review publications has now gone live on the membership page of the NBCC website! We've got editor names and email addresses from top publications ready to receive your pitches. The spreadsheet will be crowdsourced with contributions from all NBCC members. If you know of book review publications not appearing on this list, or have additional information/insight about publications already on this list, please send us an email at membership@bookcritics.org with as much detail as possible.
Reviews from the membership:
Balakian winner Carlos Lozada reads and reviews "six sycophantic pro-Trump books…and Omarosa" for the Washington Post.
Board member Laurie Hertzel wrote about how Traci Lambrecht carries on writing the Monkeewrench Gang series after her mother and writing partner died.
Diane Scharper's review of "Searching for Stars on an Island in Maine" by Alan Lightman. was published by the National Catholic Reporter.
Lanie Tankard reviewed "A Gift from Abuela" by Cecilia Ruiz for the August "Eye on the Indies" column at The Woven Tale Press.
Beth Kanell recently reviewed for the New York Journal of Books "The Second Son" by Martin Jay Weiss, "What Remains of Her" by Eric Rickstad, and "Don't Look Now" by Max Manning.
Michelle Newby Lancaster reviewed "Presidio: A Novel" (Touchstone) by Randy Kennedy for Lone Star Literary Life.
Julia M. Klein reviews Bart van Es's "The Cut Out Girl" for the Forward.
Patti Jazanoski reviewed Mohsin Hamid's "Exit West" for Consequence Magazine.
K.L. Romo reviewed "Fear The Reaper," David Simms' terrifying novel based on US history, for Booktrib.com.
David Nilsen's review of Kai Carlson-Wee's poetry collection, "Rail," was published by The Collagist.
NBCC Alan Cheuse Emerging Critic class of 2018-19 Chelsea Leu is featured in "Secrets of the Book Critics," in Lit Hub's Bookmarks section.
in Words Without Borders, Tobias Carroll writes about new or forthcoming books in translation to watch for.
Pam Munter has reviewed "Sharp: The Women Who Made An Art of Having an Opinion," by Michelle Dean for Fourth & Sycamore.
Dana Wilde reviewed "The Outsider" by Stephen King in his Off Radar column for the centralmaine.com newspapers.
In other news:
Clea Simon wrote about Boston Review falling in the VIDA count for the WBUR ARTery.
This week's NBCC Reads: Works in Translation features Balakian winner and NBCC board member Katherine A. Powers on Tinay Nunnally's translation of 'Kristin Lavransdatter."
This week's Craft of Criticism series interview is with Becca Rothfeld.
Your reviews seed this roundup; please send items, including new about your new publications and recent honors, to NBCCCritics@gmail.com. Make sure to send links that do not require a subscription or username and password. Please, no hyperlinks! Just a straight URL. But feel free to go nuts with that Oxford comma.