*** The NBCC awards finalists will read on Wednesday, March 14, at 6:30 pm at The New School, 66 West 12th Street, New York City, and the awards ceremony will be at the same location on Thursday, March 15, at 6:30 pm. Both are free and open to the public. Tickets to the benefit after-party are $75, and may be purchased here. (NBCC members may purchase tickets in advance for $50.) ***
*** In the 30 Books in 30 Days series leading up to the March 15, 2018 announcement of the 2017 National Book Critics Circle award winners, NBCC board members review the thirty finalists. This week, NBCC board member Mary Ann Gwinn offers an appreciation of Kenneth Whyte's "Hoover," Daisy Fried praises James Longenbach, "Earthling," and Ana Ristovic's "Directions for Use," and Michael Schaub applauds Jack E. Davis' "The Gulf." ***
*** Applications for NBCC Emerging Critics are now open. ***
*** The NBCC will be at AWP! On Friday, March 9, 2018 in Tampa at AWP, three National Book Critics Circle–honored novelists, Jeffrey Eugenides, Lorrie Moore, and Dana Spiotta, will read from their work and talk with NBCC President Kate Tuttle about inspiration, research, awards, evolving forms, the unique challenges of novels and short stories, and the imaginative process that shapes their originality. The event will take place in Ballroom C, Tampa Convention Center, First Floor. ***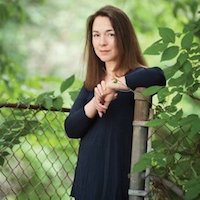 Now on to the reviews and interviews!
Board member Tom Beer previewed new books this week for Newsday.
Board member Marion Winik's four-minute podcast, The Weekly Reader, based at the Baltimore NPR station, focuses on The Late, Great Denis Johnson.
Board member Anjali Enjeti reviewed Jesmyn Ward's "Where the Line Bleeds" for the Atlanta Journal-Constitution.
Board member NBCC Board member Lori Feathers reviewed Lisa Halliday's novel "Asymmetry" for the Los Angeles Review of Books.
Board member Katherine A. Powers reviewed Molly McCloskey's "Straying" for the Minneapolis Star Tribune.
Former board member and Balakian recipient Steven G. Kellman reviewed William Marx's "The Hatred of Literature," translated by Nicholas Elliott and Merve Emre's "Paraliterary: The Making of Bad Readers in Postwar America" for The Chronicle of Higher Education.
Mark Athitakis pays tribute to Gore Vidal's scandalous 1968 novel, "Myra Breckinridge," now out of print, in the Los Angeles Times.
Joan Frank reviewed "Winter Kept Us Warm," by Anne Raeff, in the San Francisco Chronicle.
Heller McAlpin reviewed Amy Bloom's "White Houses" for the San Fransisco Chronicle.
Chelsea Leu reviewed Eternal Life by Dara Horn and How to Stop Time by Matt Haig in the LA Review of Books, "Daphne" by Will Boast, in the San Francisco Chronicle, and "Red Clocks" by Leni Zumas in The Rumpus.
Ron Slate reviewed "Love," a novel by Hanne Orstavik, translated by Martin Aitken for On The Seawall: A Book Review.
Jeff Baker reviewed "Self-Portrait with Boy" by Rachel Lyon for the Seattle Times and interviewed Willy Vlautin for The Oregonian.
Laura Spense-Ash reviewed "The Driest Season" by Meghan Kenny for the Ploughshares blog.
Claude Peck reviewed "Some Hell" in the Minneapolis Star Tribune.
Dana Wilde reviewed "One Man's Maine: Essays on a Love Affair" by Jim Krosschell in the Off Radar column for the centralmaine.com newspapers.
Jenny Bhatt reviewed Ursula K. Le Guin's "No Time to Spare" essay collection for the National Book Review, and Anjali Sachdeva's "All the Names They Used for God" for Pop Matters.
Mythili Rao wrote about "The Red Years" by Bandi for The New Yorker.
Barbara Spindel reviewed Francisco Cantu's "The Line Becomes a River" for the Barnes & Noble Review, "Sital's Secrets We Kept" for the Christian Science Monitor, and Rose McGowan's "Brave" for the San Francisco Chronicle.
John Domini reviewed "Belladonna" by Das Drndic, translated by Celia Hawkesworth , and Zachary Lazar's "Vengeance" in The Brooklyn Rail. He also considered new novels from Zachary Mason and Lidia Yuknavitch for Virginia Quarterly Review.

Other news:
Novels by 2017 NBCC fiction finalists' Jesmyn Ward and Mohsin Hamid have been nominated for the Los Angeles Times Book Prize.
NBCC nonfiction awardee Maxine Hong Kingston, fiction finalists Jayne Anne Phllips and Jeffrey Eugenides, and biography finalist Ron Chernow have been elected to the American Academy of Arts and Letters. They will be sworn in by NBCC fiction finalist Lorrie Moore on mid-May.
Board member Daisy Fried will teaching an online course, "Some People Have Been Unkind: A Workshop on Literary Book Reviewing," through the Fine Arts Work Center's 24 Pearl Street, starting March 4.
On Monday, March 5, Charles Ranlett Flint Professor of Humanities at Bard College and award-winning memoirist and critic Daniel Mendelsohn will give a book reading and signing followed by a wine reception for his new book An Odyssey: A Father, a Son, and an Epic. This event will be held at the National Arts Club at 15 Gramercy Park South, New York City at 8:00pm.