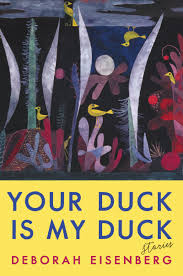 The Kentucky Derby has been run, the Preakness Stakes is coming up and the stampede of summer books begins.
For the Portland Press Herald, Michael Berry reviewed Richard Russo's Trajectory and also Richard Ford's Between Them.
David Walton reviewed The Kingdom by Emmanuel Carrère for the Dallas Morning News.
For New York Journal of Books, Laverne Frith reviewed Jorie Graham's Fast: Poems
Jim Ruland reviewed Meg Howrey's The Wanderers for San Diego CityBeat.
C.M. Mayo reviewed Bitter Waters: The Struggles of the Pecos River by Patrick Dearen for Literal Magazine.
NBCC Board Member Mary Ann Gwinn interviewed Elizabeth Strout about her new novel Anything Is Possible for the Seattle Times.
NBCC board member Laurie Hertzel reviewed two graphic-novel memoirs for the Minneapolis Star Tribune: Kristen Radtke's Imagine Wanting Only This, and Gabrielle Bell's Everything is Flammable.
Former NBCC president Laurie Muchnick wrote about Sandrof Awardee Margaret Atwood's 'moment' for Kirkus Reviews.
Jeffrey Ann Goudie reviewed Lisa Ko's The Leavers in the Kansas City Star.
Nathaniel Popkin reviewed Moving the Palace by Charif Majdalani in the Wall Street Journal and for LitHub wrote about the literature of the refugee experience, particularly Tell Me How it Ends by Valeria Luiselli and Dreams and Nightmares translated and edited by Mark Lyons.
Awards: The winners of the 2017 Best Translated Book Awards are Alejandra Pizarnik's Extracting the Stone of Madness: Poems 1962-1972 and in fiction, Lúcio Cardoso's Chronicle of the Murdered House. Fiction judge and NBCC board member Lori Feathers reviewed Cardoso's novel earlier this year.
Your reviews seed this roundup. Please send items, ncluding news about your new publications and recent honors, to NBCCCritics@gmail.com. Make sure to send links that do not require a subscription or username and password. Please include your name, the publication, a description of your article, and a URL. We love URLs. We do not love hyperlinks.