The new year is off to a great start with a book critics enthusiastic about books published this month, with praise lavished on My Name Is Lucy Barton by Elizabeth Strout, Pulitzer Prize winner and NBCC finalist (2009) for Olive Kitteridge which was later made into an acclaimed HBO miniseries starring Frances McDormand.
In her weekly Lit Hub column highlighting the first raves of 2016, former President and now VP/Online Jane Ciabattari includes a review of Strout's new novel by newly elected board member Marion Winik which appeared in Newsday.
Clifford Garstang's review of My Name is Lucy Barton appears in Best New Fiction:
Another novel receiving a great deal of attention is Samantha Hunt's Mr. Splitfoot which Priscilla Gilman reviews for the Boston Globe.
Michael Magras reviews Elizabeth McKenzie's The Portable Veblen for BookPage, and also interviews McKenzie.
While fiction is usually stranger than truth, there is the case of this year's presidential primaries. As attention turns to Iowa and New Hampshire, Matthew C. Simpson reviews Geoffrey Cowan's Let the People Rule: Theodore Roosevelt and the Birth of the Presidential Primary in the Boston Globe.
For a different perspective on the world, Julie Hakim Azzam reviews Riad Sattouf's graphic memoir, The Arab of the Future: A Childhood in the Middle East, 1978-1984 for the Pittsburgh Post-Gazette.
Jennifer Bort Yacovissi reviews Jose Eduardo Agualusa's latest novel A General Theory of Oblivion, translated by Daniel Hahn, for the Washington Independent Review of Books. this week.
Paul Wilner wrestles with Paul Bunyan by Larry Beckett in Xyzzzya.
Rayyan Al-Shawaf reviews Excellent Daughters: The Secret Lives of Young Women Who Are Transforming the Arab World by Katherine Zoepf the Toronto Star.
For Inside Higher Ed, John Griswold reviews Abtosha and Levitasha: The Shared Lives and Art of Anton Chekhov and Isaac Levitan by Serge Gregory.
Lanie Tankard reviews Daniel Sada's brief novel, One Out of Two.
Karl Wolff reviews Selected Letters of Norman Mailer, edited by J. Michael Lennon at the Chicago Center for Literature and Photography.
David Nilsen reviews Karankawa by Iliana Rocha for Fourth and Sycamore.
And, on a final note. Let's hear it for the enduring quality and current appeal of the short story.
Newly elected NBCC board member Laurie Hertzel writes about the triumph of short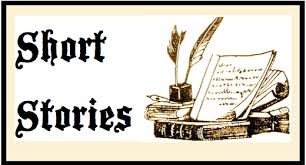 fiction, and interviews former NBCC president John Freeman and VP/Online Jane Ciabattari, and NBCC honored short story writers Adam Johnson, Alice Munro, Phil Klay.
Please remember to send future reviews and essays to NBCCCritics@gmail.com, and please make sure subscriptions, user names, passwords, and secret handshakes are not required.