As the year comes to a close, critics share listicles of favorite books.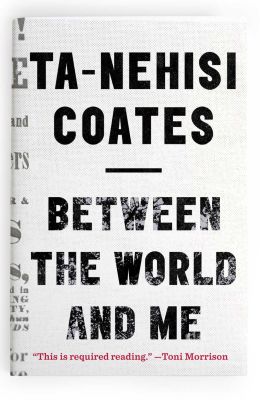 NBCC President Tom Beer names Newsday's Best Books of the year and includes books by Elizabeth Alexander, Ta-Nehisi Coates, Jonathan Franzen, Anthony Marra, and Hanya Yanagihara.
David Ulin sets forth his favorites in the Los Angeles Times, which also includes Ta-Nehisi Coates, and includes memoirs by Patti Smith, Vivian Gornick, as well as books by Edith Pearlman, Adriane Tomine, and Masha Gessen.
For NPR, Maureen Corrrigan's best books of the year were memoirs by Elizabeth Alexander, George Hodgman, Helen Macdonald and Patti Smith as well as short story collections by Lucia Berlin and Edith Pearlman.
Katherine A. Powers reviews The Relic Master by Christopher Buckley for Newsday.
Julia M. Klein interviews Gloria Steinem about her new book My Life on the Road for the Barnes & Noble Review.
Coinciding with the Association of Jewish Libraries #Readukkah project, Erika Dreifus interviews author Rebecca Klempner.
Michelle Newby reviewed James Lee Burke's House of the Rising Sun for Lone Star Literary Life.
For the Florida Times-Union, Anne Payne reviews Patti Smith's M Train, and also reviews Stacy Schiff's The Witches: Salem 1692 and Sarah Vowell's Lafayette in the Somewhat United States in another review for the Florida Times-Union.
For the Washington Post, Gerald Bartell reviews Red Icon by Sam Eastland.
Karl Wolff reviews Hitler At Home, by Despina Stratigakos, and also Germany: Memories of a Nation, by Neil MacGregor for the New York Journal of Books.
Lori Feathers reviews Captivity, Gyorgy Spiro's tale of ancient Rome for Full Stop.
For the New York Journal of Books, Gregory Wilkin reviews Marilynne Robinson's The Givenness of Things.
Julie Hakim Azzam reviews Orhan Pamuk's, A Strangeness in My Mind, for the Pittsburgh Post-Gazette.
Board member Colette Bancroft reviews Beatlebone in the Tampa Bay Times and also takes on James Lee Burke's House of the Rising Sun:
Marian Ryan reviews Kristin FitzPatrick's My Pulse Is an Earthquake for the Minneapolis Star-Tribune.
For Tin House, Pamela Erens wrote about George Eliot's supernatural novella, The Lifted Veil.
Brad Tyer reviewed Karen Olsson's novel All the Houses in the Texas Observer
NBCC VP/Online and past NBCC President Jane Ciabattari generated considerable interest with her BBC Culture survey on the greatest British novels, as seen by non-British luminaries. The fingernail-biting week of countdown included Top 25 and Top 100 and finally #1 Middlemarch, with past Balakian winner Michael Gorra elucidating why the Eliot novel was deserving of the top honor.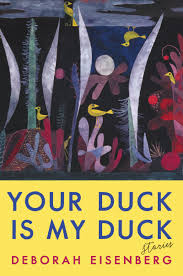 Ciabattari's top picks of the year for NPR's #bookconcierge, were mostly short story collections, but she also included novels by Jabari Asim and Lily Tuck, and for Lit Hub, she also contributed her regular column "Five Books Making News This Week."
Your reviews seed this roundup; please send items to NBCCCritics@gmail.com. Please make sure to send links that do not require a subscription or user name and password.