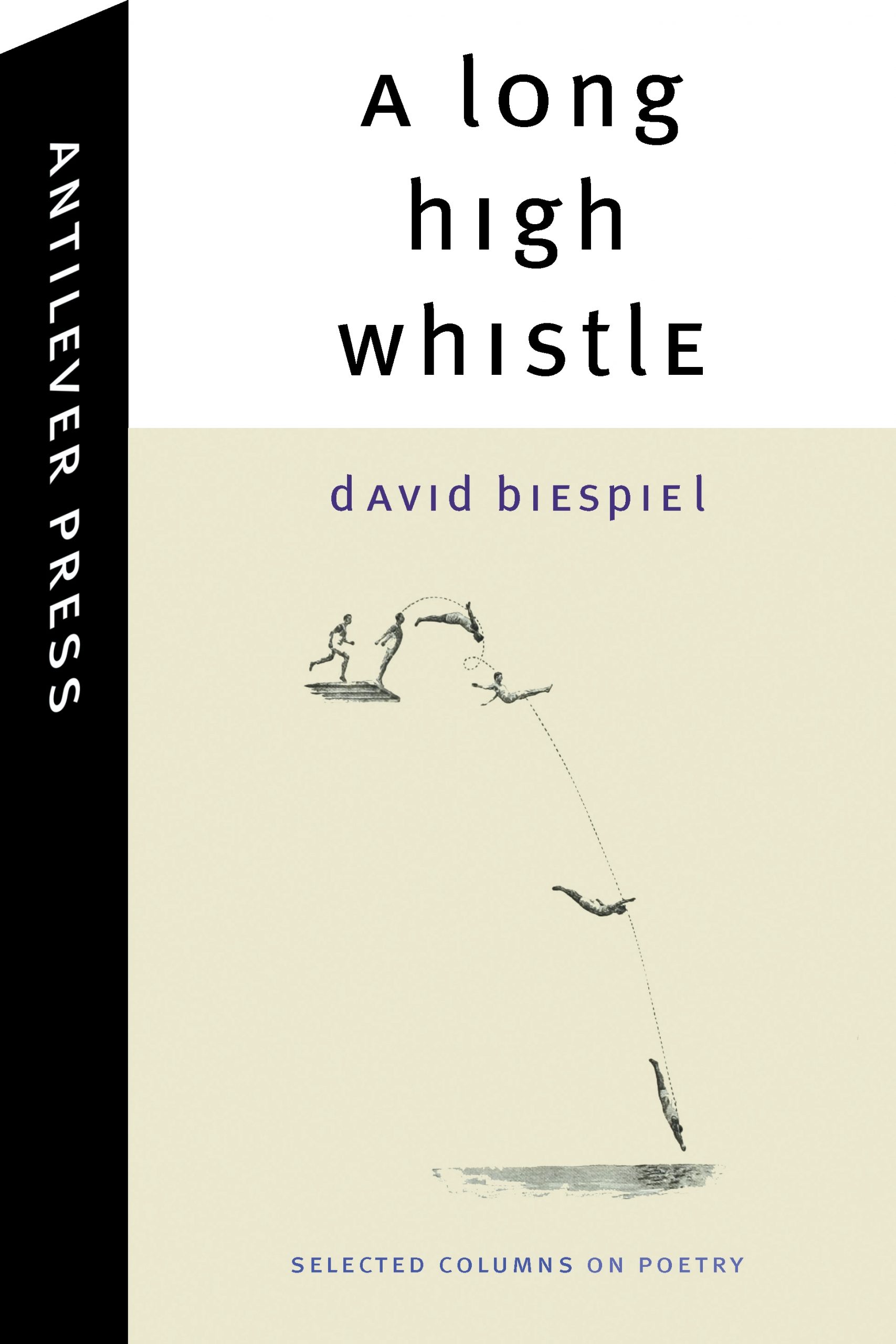 In the decade from 2003-2013, poet, critic and NBCC board member David Biespiel published a brief, dazzling essay on poetry every month in the book review of The Oregonian. It became the longest-running newspaper column on poetry in the United States.
In April 2015, in anticipation of National Poetry Month, Antilever Press will publish David Biespiel's A Long High Whistle: Selected Columns on Poetry.
Collected for the first time, these essays, some of which were recirculated widely on the web, articulate a profound statement about the mysteries of poetry. A Long High Whistle provides a spirited meditation on reading and writing poetry — on how poets become inspired, how poems are fashioned and then experienced by readers, and how poetry situates itself in American life.
Some moments from the book:
"Richard Wilbur can bring more psychic weight to a few syllables than some poets bring to their entire oeuvre. I bring this up, but I'm guessing, too, that Wilbur must be sick to death of hearing about it."–from "A Mumble to Invent"
"Here's something I never thought I'd write. Once I gave a lecture about Allen Ginsburg's iconic poem, 'Howl,' to 70 undergraduates when a handful of them up and walked out on me. I was later told they objected to the poem's foul language and mentions of sex. Foul language and mentions of sex offending college students!"–from "Walking Out on the Walkout."
"What you see everywhere these days in our little magazines and online quarterlies in early twenty-first century America is poetry of the addled and the disheveled. Everywhere you look, cosmetic indifference, fleetingness, manufactured distress, automated irony, and rank certainty substitute for emotion, insight, and thought. American poetry has become overexcited, hesitant, misgiven, and uncertain. It's freaked-out, neurotic, and uptight. It's full of distrust."–from "Poise"
David is the president of the Attic Institute in Portland, the author of nine books, most recently Charming Gardeners (poems) and the anthology Poems of the American South (Random House), and a contributor to Politico. He writes the Poetry Wire blog for The Rumpus. Excerpts from A Long High Whistle here.