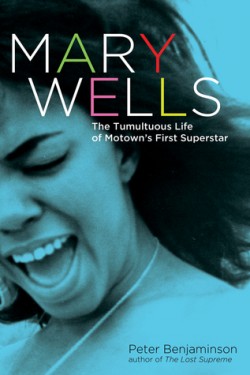 Earlier this fall, we invited NBCC members and friends of the NBCC to share their favorite books about music. For this final entry on the responses we received, we include a few recommendations that don't fall into easy categories, or which reflect the hardest part of picking a favorite: the abundance of available options.
Wendy Smith, for instance, selected three books in three genres:
The Rest Is Noise by Alex Ross. An obvious choice and a well-deserved NBCC finalist. His New Yorker columns are models of what engaged criticism in any field should be, and the book gives Ross the opportunity to craft a coherent full-length narrative about the evolution of classical music over the course of the 20th century. Filled with shrewd character sketches and instructive musical analysis, The Rest Is Noise, like all my favorite music books, firmly locates artists in the historical circumstances to which they responded and from which their creativity took flight.
The Splendid Art of Opera by Ethan Mordden. Tough to choose between this and Opera in the Twentieth Century (worth plaudits for the subtitle alone: "Sacred, Profane, Godot"), but I'd favor this volume for its epic sweep. Mordden demystifies opera while glorying in its excesses; his idiosyncratic opinions and bracingly conversational prose make him tremendous fun to read. He's written a bunch of terrific books about musical theater as well.
Born to Run: The Bruce Springsteen Story by Dave Marsh. I was hooked from the moment I read the words, "I believe rock and roll has saved lives." Marsh is a writer of passionate personal convictions, and while I don't always agree with him, I love his fervor and commitment–his belief that art matters. Read this account of Springsteen's early career and you'll understand why his music means so much to so many different people.
Rebecca Aguilar selected a book on a sui generis musician, William J. Mann's Barbra Streisand biography Hello, Gorgeous: "Who wouldn't engage in a story about the early years of any popular musician? What were their ambitions, obsessions? What might have made them love, create, ache, lose? Who were the people who helped them, hindered them?" Jonathan Imber selected another book about a film figure: Steven C. Smith's A Heart at Fire's Center: The Life and Music of Bernard Herrmann. "Film music is likely as important an element in the creation of popular culture as any top ten hit, but its reception and recognition are hardly in keeping with its importance," Imber writes. "Herrmann understood this, and he proposed that no truly important composer in the age of film should avoid his and her hand at scoring a film."
Some responses are hard to place in a distinct category: Nicole De Jackmo selected Nick Hornby's essay collection Songbook, a 2003 NBCC finalist in criticism, while David Hajdu, himself a three-time NBCC finalist, recommended Geoffrey O'Brien's eclectic study of 20th century pop music, Sonata for Jukebox. ("But ask me next week, and I'll probably have a different answer," he cautions.)
And lastly, a few selections from David Kirby, who moves from grunge to Motown in a handful of sentences:
I'm really drawn to oral histories; what you give up in narrative arc you gain by being able to hear hundreds of voice presented to you in biet-size chunks that go down like jelly beans. So I like Mark Yarm's Everybody Loves Our Town: An Oral History of Grunge, and I'm looking forward to starting soon the new oral history of Led Zeppelin. For my money, though, the best recent book on pop music is Peter Benjaminson's Mary Wells: The Tumultuous Life of Motown's First Superstar. It's a well-written account of a tragic, charismatic artist, though its main virtue is that it's one of those secret-history-of-the-world books that tells you how things really work.