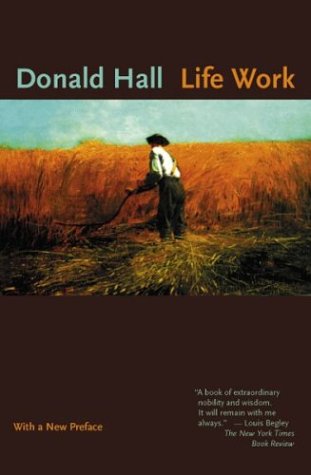 Steve Wasserman considers Amazon's influence on bookselling and the publishing industry in the Nation.
Heller McAlpin reconsiders Donald Hall's Life Work, "an inspiring paean to absorbing, fulfilling work," for the Barnes & Noble Review.
Richard Horan reviews Alan Ehrenhalt's The Great Inversion and the Future of the American City for the Christian Science Monitor.
Stephen Burt reviews D.A. Powell's new poetry collection, Useless Landscape, or a Guide for Boys for the Boston Review.
Adam Kirsch reviews Joshua Henkin's novel The World Without You for Tablet.
Jane Ciabattari reviews Alix Ohlin's novel Inside and story collection Signs and Wonders for the Boston Globe.
Laura Miller reviews Gillian Flynn's thriller Gone Girl for Salon.
David L. Ulin reviews essay collections by Tom Bissell and Mark Dery for the Los Angeles Times.
Your reviews and recommendations help seed these roundups: If you're an NBCC member with a review you'd like considered for inclusion, please email nbcccritics@gmail.com. You can also get our attention by using the Twitter hashtag #nbcc, posting on the wall of our Facebook page, or joining our members-only LinkedIn group.