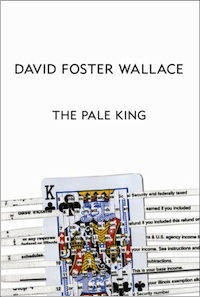 Last week's news that there would be no Pulitzer Prize awarded in fiction produced an avalanche of commentary. Here's a sampling of what people were saying last week:
Laura Miller, a former Pulitzer fiction judge, wrote in Salon that the larger Pulitzer board's failure to select a winner from the three finalists (David Foster Wallace's The Pale King, Denis Johnson's Train Dreams, and Karen Russell's Swamplandia) "came like a slap across the face to a book world."
One of the judges, Michael Cunningham, expressed his disappointment about the decision with the Daily Beast; another, Susan Larson, spoke out on NPR's Morning Edition, and the third judge, Maureen Corrigan, argued that the Pulitzer selection process is flawed in an essay for the Washington Post.
In a New York Times op-ed, Ann Patchett, wrote that "I feel disappointment as a writer and indignation as a reader, [and] I manage to get all the way to rage as a bookseller." Lev Grossman, writing in Time, was more understanding of the lack of a decision. The two had it out together on PBS's NewsHour.
The Wall Street Journal asked Ron Charles, Rigoberto Gonzales, Jane Ciabattari, and Dan Kois to recommend a book they felt deserved the prize.
At Bloomberg, Laurie Muchnick wrote that the Pulitzer's lack of a decision represented a "total dereliction of duty."
Some commenters had a more positive spin on the news. Paris Review editor Lorin Stein used the opportunity to note that Train Dreams was first published in the literary magazine. At last Friday's announcement of the Los Angeles Times Book Prizes, David L. Ulin said that "the decision not to award a fiction prize has led to a weeklong national discussion about (yes) literary fiction and what it means. That's a good thing under any circumstance — as is the fact that three books, as opposed to one, have occupied the public discourse, and (let's not forget) the marketplace." And the New Yorker took the opportunity to poke some fun at the Pulitzer board.
Carl Rollyson reviews Elizabeth Dowling Taylor's A Slave in the White House: James Madison and His Slaves for the Barnes & Noble Review.
Shaun Randol reviews Abdella Taia's "nonfiction novel" about growing up gay in Morocco, An Arab Melancholia, for Words Without Borders.
Adam Kirsch considers the work of Isaac Bashevis Singer at Tablet.
Gerald Bartell reviews Philip Kerr's novel Prague Fatale for the Kansas City Star.
Jake Marmer interviews U.S. poet laureate and NBCC winner Philip Levine for Tablet.
Your reviews and recommendations help seed these roundups: If you're an NBCC member with a review you'd like considered for inclusion, please email nbcccritics@gmail.com. You can also get our attention by using the Twitter hashtag #nbcc, posting on the wall of our Facebook page, or joining our members-only LinkedIn group.