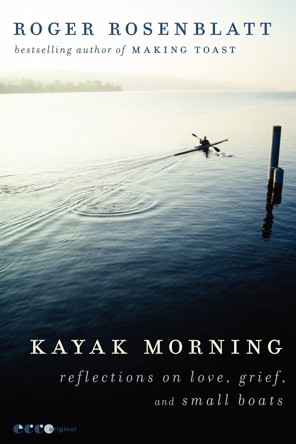 Planning out your 2012 reading? The Millions has a hefty list of some of the new year's biggest titles, and Scott Esposito gathers up some forthcoming 2012 books, with a special focus on small-press titles and works in translation.
Heller McAlpin reviews Roger Rosenblatt's Kayak Morning, his memoir on life after the death of his daughter, for the Barnes & Noble Review.
David Haglund offers a few reasons at Slate why James Franco's forthcoming novel might not be half-bad.
Meganne Fabrega reviews Sara Levine's debut comic novel ,Treasure Island!!!, for the Minneapolis Star-Tribune.
Meredith Maran reviews Ellis Avery's novel The Last Nude for the Boston Globe.
Kerri Arsenault latest Bookslut "Locus Pocus" column, which looks at place in literature, considers John McPhee's 1986 book on doctors in Maine, Heirs of General Practice.
Maureen Corrigan reviews Sara Paretsky's novel Breakdown for NPR.org.
Joseph Peschel reviews Alan Bennett's book of novellas, Smut, for the Boston Globe.
F. Cord Volkmer reviews Michael Dirda's On Conan Doyle for the Christian Science Monitor.
Lev Grossman considers the virtues of the middles of novels in Time.
Gerald Bartell reviews Patricia Cornwell's thriller Red Mist for the Washington Post.
Your reviews and recommendations help seed these roundups: If you're an NBCC member with a review you'd like considered for inclusion, please email nbcccritics@gmail.com. You can also get our attention by using the Twitter hashtag #nbcc, posting on the wall of our Facebook page, or joining our members-only LinkedIn group.