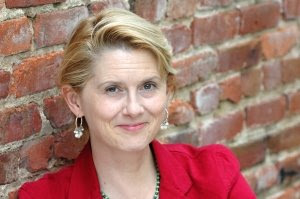 Tameme, Inc.
C.M. Mayo is the founder of Tameme, Inc, whose mission is to promote English-to-Spanish and Spanish-to-English literary translation by publishing new writing from North America—Canada, the U.S., and Mexico. She is also the author of Sky Over El Nido, winner of the Flannery O'Connor Award for Short Fiction, and the critically-acclaimed travel memoir, Miraculous Air: Journey of a Thousand Miles through Baja California, the Other Mexico.
Tameme began as a literary journal that ran for approximately five years (1999-2003), but since then you have launched a new venture, Tameme Chapbooks ~ Cuadernos. How do you identify the writers to be featured in this new series? What kinds of voices or subject matter are you particularly interested in? How do you match a writer with a translator?
As ever, serendipity plays a role and each case is different. Our first chapbook, Mexican writer Agustín Cadena's short story "Carne verde, piel negra," translated by me as "An Avocado from Michoacán," I chose because I thought it was one of the finest short stories I'd ever read, and second, I'd already translated it, thinking to include it in my anthology, Mexico: A Traveler's Literary Companion; however, for that volume, I ended up using a different story by Cadena, set in Baja California, "Lady of the Seas." So there it was, ready to go… It seemed meant to be.
For the second chapbook, rather than commission something, I decided to focus again on already translated Mexican work, because I knew, from editing that anthology, that a lot of good translations were out there, looking for a home. So I sent out a massive call for submissions, over 500 flyers to universities, and all over the Internet. It was time-consuming process, because I had a number of really fine manuscripts to choose from, but in the end, I selected a true treasure: John Oliver Simon's beautiful translations of nine of Mexican Jorge Fernandez Granados's poems.
Tameme's mission is to publish both Spanish to English and English to Spanish translations, and in the now at-rest journal we published many English language poets writers, such as A. Manette Ansay, Marilyn Chin, Edwidge Danticat, Margaret Atwood, D. Nurkse, and Douglas Glover. For our next chapbook, we plan to look for work to bring into Spanish and this time with a commissioned translation. You ask how we match translators with writers. Again, for each case—and in the journal we published some 100 writers, poets and translators—serendipity played a role and each has its own story. Some were commissioned; some came to us already translated; a few were reprints. That said, in my experience, the best literary translators are poets—whether they identify themselves as such or not. As long the translator can consult the writer and/or other native speakers, it is not necessary that he or she speak the original language fluently. Literary translation is an art; what is crucial, and not easily achieved, is that the quality of the writing in the translation match the quality of the original writing.
Do you think literary translation is gaining ground in this country? What's changing? And besides translating and publishing, what kinds of support systems or organizations are out there to promote and encourage the translation of literature into English?
Yes, I do believe it is gaining ground because I see so many translators and editors and publishers doing such good work, and making excellent use of the Internet to help get the word out. There is the American Literary Translators Association, which I encourage anyone interested in literary translation to join. I think of them as a crowd of angels. Their annual conference is huge fun. PEN has its Translation Committee and a website with a multitude of resources. I have great admiration for Olivia Sears's important work in founding the journal Two Lines, and the San Francisco-based Center for Art of Translation, David Peattie's Whereabouts Press, which published my anthology, Mexico: A Traveler's Literary Companion, has also brought out volumes on Chile, Costa Rica, Cuba, Greece, Italy, Japan, Prague, Spain, and Vietnam. Host Publications has been bringing out an impressive variety of works, from the Spanish, Polish, Turkush, and more. There are also White Pine Press, Zephyr Press and others. What I find especially exciting is the growing number of journals, both print and on-line, that publish translations. I'm a big fan of Rose Mary Salum's Literal Magazine, Circumference, The Dirty Goat, eXchanges, Mandorla, Passport, World Literature Today and the ever-amazing Words without Borders—among so many others.
How does translation influence your own writing in English? I understand you have a book forthcoming, The Last Prince of the Mexican Empire. Your previous books also had a close connection to Mexico. Has this become the landscape of your literary imagination and what do think is lost and/or gained in writing works in English that take place in a cultural context outside of the United States?
Mexico has been my home, on and off, for more than twenty years. I don't know how I could not write about it! But I have to admit, I prefer to read and write in English, so translating prompts me to read works I might not otherwise, and helps me feel more connected to Mexico. An ability to read fluidly in Spanish has been an onerous help for me not only with my previous books, especially Miraculous Air, but with this novel, which is based on a true story of the end of the Second Mexican Empire, and for which I've done extensive archival research. What is gained or lost in works in English that take place in another cultural context? I think there is always something lost, but how much, depends on the writer's skills—and the writer is always, in the broadest sense, a translator.
(Author Photo: Teresa Castracane)