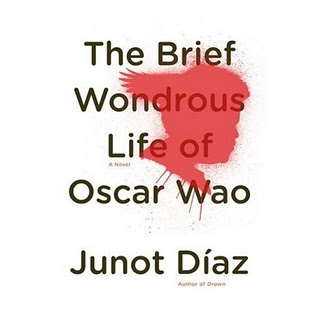 1) The Brief, Wondrous Life of Oscar Wao by Junot Díaz (Riverhead, Sept.)I'm completely over the moon for this novel, which Díaz fans have waited for ever since the 1996 publication of "Drown." Partly an homage to fantasists like J.R. Tolkien, Jack Kirby and Alan Moore, this book provides heady mix of Dominican history, New Jersey realism, and Middle-Earth lore. It's marvelous!
2) The Art of Political Murder by Francisco Goldman (Grove, Sept.)
Goldman's first nonfiction book sounds like a gritty detective story: in 1998, Guatemalan bishop Juan Gerardi was bludgeoned to death two days after he presented a report connecting the country's military to the "disappearance" of some 200,000 Guatemalan civilians. Who exactly dunnit? Goldman, and the Catholic Church, spent years trying to find out.
3) Foreskin's Lament by Shalom Auslander (Riverhead, Oct.)
Maybe I'm crotchety (see #4), but it's not often that a book makes me laugh out loud. So when I heard an excerpt of this memoir at BEA in May and it made me laugh so hard my cheeks ached, I knew I had to read this book. So far, I'm fifty pages in and I love it. It reads like a Goodbye, Columbus for our McSweeney's influenced times.
4) How to Talk About Books You Haven't Read by Pierre Bayard (Bloomsbury, Nov.)I'm the kind of person who gets irritated if I find out someone's spouting off about a book a book he or she hasn't read (yes, even at parties), so I'm intrigued by this slim little book which argues, according to the galley description, "that it's actually more important to know a book's role in our collective library than its details." Could it be that my irritation is entirely misplaced?
—Marcela Valdes is a contributing editor at Publishers Weekly and a board member of the National Book Critics Circle.