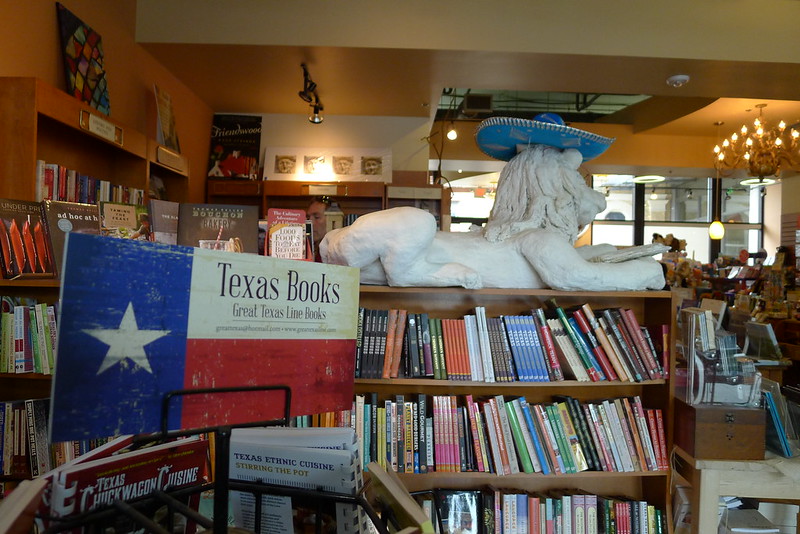 Members and friends, we hope you're having a great spring! Our members have been keeping busy with reviews of books by authors including Douglas Stuart, Maud Newton, Lisa Hsiao Chen, Azar Nafisi, Chelsea Bieker, and more, and interviewing writers like Emily St. John Mandel, Jennifer Egan, and Vanessa Hua. Stay safe, and as always, thanks for reading!
Member Reviews/Essays
Priscilla Gilman reviewed Young Mungo by Douglas Stuart for The Boston Globe.
Diane Josefowicz reviewed Gina Apostol's Bibliolepsy for Suspect.
Former NBCC board member Kerri Arsenault reviewed Maud Newton's Ancestor Trouble for The New York Times Book Review.
Allan Graubard reviewed Surrealism Beyond Borders by Stephanie D'Alessandro and Matthew Gale for Leonardo.
Zach Graham wrote about the world of underground warehouse raves, forest parties, and Freetekno for Astra.
Kathryn Ma reviewed Lisa Hsiao Chen's Activities of Daily Living for the San Francisco Chronicle.
Rhoda Feng reviewed There Are No Accidents by Jessie Singer for The New Republic and Owning the Sun: A People's History of Monopoly Medicine from Aspirin to Covid-19 Vaccines by Alexander Zaitchik for Jacobin.
Kristen Martin reviewed Chelsea Bieker's Heartbroke for NPR, and wrote about nine "backdoor memoirs" for The Atlantic.
Joan Frank reviewed Greg Sarris' Becoming Story: A Journey Among Seasons, Places, Trees, and Ancestors for the San Francisco Chronicle.
Diane Scharper reviewed The Promise by Damon Galgut for America magazine.
Jay Gabler reviewed Tara Isabella Burton's The World Cannot Give for The Tangential.
Cory Oldweiler reviewed Ariana Harwicz's "involuntary trilogy"—Die, My Love; Feebleminded; and Tender—for the Los Angeles Review of Books. Carolina Orloff translated all three, working with Sarah Moses on the first and Annie McDermott on the second and third. Cory also reviewed John Reid and Thomas Lovejoy's Ever Green for The Boston Globe.
Jeremy Lybarger reviewed School Days by Jonathan Galassi for The New York Times Book Review.
Carol Iaciofano Aucoin reviewed Rachel Barenbaum's novel Atomic Anna for WBUR's Arts & Culture.
Hannah Joyner reviewed Read Dangerously: The Subversive Power of Literature in Troubled Times by Azar Nafisi for the Washington Independent Review of Books.
Member Interviews
Joyce Sáenz Harris interviewed Emily St. John Mandel for The Dallas Morning News.
Former NBCC President Tom Beer interviewed Jennifer Egan about her new novel, The Candy House, for Kirkus Reviews.
Kathleen Rooney interviewed Andy Farkas for The Brooklyn Rail.
For Literary Hub, NBCC Vice President/Events Jane Ciabattari talked to Jennifer Egan about her new book The Candy House, a companion to her 2010 novel A Visit from the Goon Squad, which won the NBCC fiction award and the Pulitzer Prize.
Paul Wilner interviewed John Markoff about Whole Earth: The Many Lives of Stewart Brand for the Nob Hill Gazette. Paul also spoke with Vanessa Hua about her most recent novel, Forbidden City, for the Gazette.
Rhoda Feng interviewed Dodie Bellamy for Public Books.
Kate Carmody interviewed H. Melt for The Rumpus.
Anne Charles interviewed co-editors Elena Gross and Julie R. Enszer on the Vermont cable access show All Things LGBTQ. They discussed their book Outwrite: The Speeches That Shaped LGBTQ Literary Culture.
Member News
Ian MacAllen's book, Red Sauce: How Italian Food Became American, was published on April 4 by Rowman & Littlefield, and an excerpt was published in the Chicago Review of Books. You can find more information about the book on Ian's website.
Iris Jamahl Dunkle was interviewed by Carl Rollyson on his podcast A Life in Biography about her lyric biography West : Fire : Archive.
Former NBCC board member Rod Davis joined a gang of eight crime and noir fiction authors for Noir at the Bar, a popular event at venues across the country, this one at The Wild Detectives bar/bookstore in Dallas's Bishop Arts District on March 31 to read from his Southern noir novel, East of Texas, West of Hell. Other crime fiction authors included notables Kathleen Kent, Eryk Pruitt, and Harry Hunsicker.
Zach Graham's short story "Meat Teeth" has been published by BULL.
Diane Josefowicz's debut novel, Ready, Set, Oh, is coming out in May from Flexible Press.
Erika Dreifus's flash story "Fabrication" appears in the latest issue of Teach.Write. Erika is also featured in a "Where Are They Now?" interview over on the Literary Mama blog ("they," in this case, are past LM contributors).
Photo of The Twig Book Shop in San Antonio by meligrosa via Flickr / CC BY-NC-ND 2.0.
SEND US YOUR STUFF: NBCC members: Send us your stuff! Your work may be highlighted in this roundup; please send links to new reviews, features and other literary pieces, or tell us about awards, honors or new and forthcoming books, by dropping a line to NBCCcritics@gmail.com. Be sure to include the link to your work.