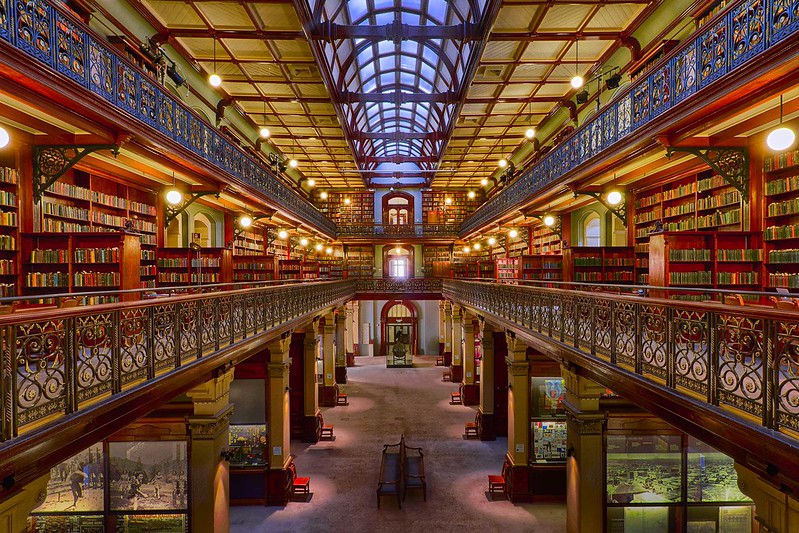 Members and friends, we'll be announcing the winners of the National Book Critics Circle Awards at a virtual ceremony on Thursday, March 17! Join us for a finalists reading at 5:30 pm Eastern, hosted by Ophira Eisenberg, followed by the ceremony at 7:00 pm Eastern. You can register, with an optional donation, here. We hope to see all of you there!
Member Reviews/Essays
"How it could have freed me, had one adult suggested I accept my voice. What would have been the cost, really, to give one shy, serious little girl—who already was making herself so small she barely took up any space at all—permission to be who she was?" Amy Reardon wrote about her experiences with stuttering for The Believer.
Keishel Williams reviewed Charmaine Wilkerson's Black Cake for The Washington Post.
Marcie McCauley reviewed Marlon James' Moon Witch, Spider King for the Chicago Review of Books.
NBCC Emerging Critics Fellow Mandana Chaffa reviewed Richie Hofmann's A Hundred Lovers for the Chicago Review of Books and Solmaz Sharif's Customs for the Ploughshares blog.
NBCC Vice President/Secretary Colette Bancroft reviewed Toni Morrison's Recitatif and Jack E. Davis' The Bald Eagle for the Tampa Bay Times.
Carissa Chesanek reviewed Jami Attenberg's I Came All This Way to Meet You for The Brooklyn Rail.
Jay Gabler reviewed Clover Hope's The Motherlode: 100+ Women Who Made Hip-Hop; Lenny Kaye's Lightning Striking: Ten Transformative Moments in Rock and Roll; Scott Hutchison's The Work; and Bob Spitz's Led Zeppelin: The Biography for The Current. Also, for The Tangential, he wrote about a newly reissued 1987 audio production of Sinclair Lewis's Babbitt.
Eric Liebetrau wrote about Ian O'Connor's Coach K: The Rise and Reign of Mike Krzyzewski for Kirkus Reviews.
Christoph Irmscher reviewed Adam Nicolson's Life Between the Tides for The Wall Street Journal.
Chris Barsanti reviewed Chuck Klosterman's The Nineties for the Minneapolis Star Tribune, and Barbara F. Walter's How Civil Wars Start for PopMatters.
Sarah McCraw Crow reviewed Julia May Jonas' Vladimir and Kerri Maher's The Paris Bookseller for BookPage.
Jenny Shank reviewed Tiphanie Yanique's Monster in the Middle for America.
Ellen Prentiss Campbell reviewed Steven Schwartz's The Tenderest of Strings for Cleaver, and wrote about listening to poetry for the Washington Independent Review of Books.
Kristen Martin reviewed Sarah Manguso's Very Cold People for The Baffler.
John Domini reviewed Marino Magliani's A Window to Zeewijk, translated into English for the first time by Zachary Scalzo, for The Brooklyn Rail.
Melissa Holbrook Pierson reviewed Colette Brooks' Trapped in the Present Tense for Hyperallergic.
Member Interviews
Lauren LeBlanc interviewed Sarah Polley for Vanity Fair.
At Literary Hub, Randall Mann was in conversation with Fiction/Non/Fiction podcast co-hosts V.V. Ganeshananthan and Whitney Terrell about the significance of literary awards.
Daneet Steffens interviewed Rob Hart for CrimeReads.
NBCC Vice President/Events and Fiction Chair Jane Ciabattari's Literary Hub interview with Julie Otsuka, author of The Swimmers, focuses on writing about memory loss and the power of the rare first-person plural point of view. Her exchange with first-time novelist Brian Slocumb, author of The Violin Conspiracy, ranged from antiquities theft to being the only Black violin player around.
Member News
Jay Gabler has joined the Duluth News Tribune as an arts and entertainment reporter.
A short story by Jenny Shank will be in a "Me Too"-themed collection of fiction edited by Christine Sneed, Love in the Time of Time's Up. Tortoise Books will publish it in October, and it includes stories by Victoria Patterson, Karen Bender, Amina Gautier, Cris Mazza, Lynn Freed, NBCC members May-lee Chai and Gina Frangello, and many more. The publicist, Sheryl Johnston, has ARCs available now for anyone who would like one. Her email is sheryljohnston@aol.com.
Patricia Schultheis' new story, "This Thing With Sticks," was published in Flash Fiction Magazine.
Partner News
Our friends and partners at the Aspen Institute announced the finalists for the 2022 Aspen Words Literary Prize: The Arsonists' City by Hala Alyan; The Final Revival of Opal and Nev by Dawnie Walton; The Five Wounds by NBCC John Leonard Prize winner Kirstin Valdez Quade; What Storm, What Thunder by Myriam J.A. Chancy; and What Strange Paradise by Omar El Akkad. The winner of the award will be announced at a ceremony on Thursday, April 21, at The Morgan Library in New York City.
Photo of the Mortlock Wing of the State Library of South Australia by Dwayne via Flickr / CC BY-NC-ND 2.0.
SEND US YOUR STUFF: NBCC members: Send us your stuff! Your work may be highlighted in this roundup; please send links to new reviews, features and other literary pieces, or tell us about awards, honors or new and forthcoming books, by dropping a line to NBCCcritics@gmail.com. Be sure to include the link to your work.