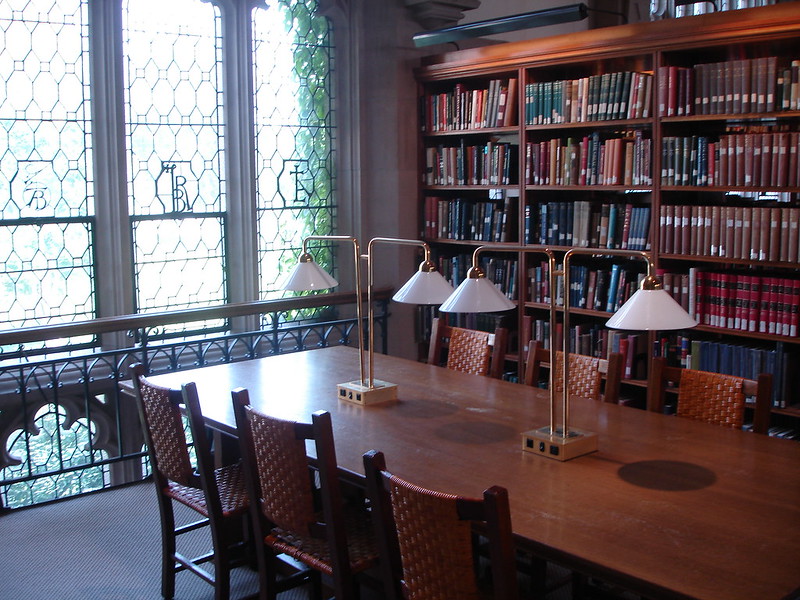 Dear members, submissions for the 2021 Nona Balakian Citation for Excellence in Reviewing are now open! The NBCC will continue the tradition established by board member Gregg Barrios, who passed away this year, by awarding $1,000 to the recipient of the Balakian. You must be a member of the NBCC to be considered for the Balakian Award. If you are not a member, you can join online before Dec. 6, 2021, in order to be eligible for the award. You can find more information about the Balakian, including key dates and instructions on how to submit, here.
Member Reviews
Joan Frank reviewed Elizabeth Strout's Oh William! for The Washington Post.
Paula L. Woods reviewed Hillary Rodham Clinton and Louise Penny's State of Terrorfor the Los Angeles Times.
NBCC lifetime member Edward Guiliano writes about the experience of re-reading Lewis Carroll's Through the Looking-Glass on the eve of the sesquicentennial of its publication in the essay "Celebrating Through the Looking-Glass 150, or 'It's a Poor Sort of Memory that Only Works Backwards…'" in DSA: Essays on Victorian Fiction, vol. 52 no. 2.
Rayyan Al-Shawaf reviewed Percival Everett's The Treesfor the Minneapolis Star Tribune and Omar Mouallem's Praying to the West: How Muslims Shaped the Americasfor The National Book Review.
Fran Hawthorne reviewed Elizabeth Strout's Oh William!for the New York Journal of Books.
Ron Slate reviewed The Pastor, a novel by Hanne Ørstavik, translated from the Norwegian by Martin Aitken, for On The Seawall.
Daniel Mendelsohn, a winner of the Nona Balakian Citation for Excellence in Reviewing and the National Book Critics Circle Award for Autobiography, reviewed Pat Barker's The Women of Troyfor The New Yorker.
Hannah Joyner reviewed Orwell's Roses by Rebecca Solnit for On the Seawall.
Former NBCC board member Dan Cryer reviewed Richard Rhodes' Scientist: E.O. Wilson: A Life in Nature for The Boston Globe.
Kristen Martin reviewed Anne Elizabeth Moore's Gentrifierfor NPR.
Linda Hitchcock reviewed Anthony Horowitz's A Line to Killfor BookTrib.
Paul W. Gleason reviewed Ross Douthat's The Deep Places for the Los Angeles Review of Books and wonders what we might learn from chronic illness, even if it would be better not to know.
Heller McAlpin reviewed Rebecca Solnit's Orwell's Roses for the Los Angeles Times and Elizabeth Strout's Oh William! for NPR.
W. Scott Olsen reviewed Ruth Orkin: A Photo Spiritand John Waller's Permanent Drift for Frames magazine. He also wrote a column on the grace of Sunday reading for the Minneapolis Star Tribune, and an article about a forgotten island in the Red River for The Forum of Fargo-Moorhead.
Barbara J. King reviewed Jane Goodall and Douglas Abrams' The Book of Hope: A Survival Guide for Trying Times for NPR.
Tobias Carroll reviewed Lincoln Michel's The Body Scoutand Monica Byrne's The Actual Starfor Tor.com, and wrote about Kate Kennedy's Skin for the Portland Press Herald. He also wrote about September books in translation for Words Without Borders.
Judy Reveal's reviews of Never by Ken Follett and Over My Dead Body by Jeffrey Archer will appear in the New York Journal of Books.
Member Interviews
Theodore Kinni interviewed Tiziana Casciaro about her new book, Power, for All: How It Really Works and Why It's Everyone's Business for strategy+business.
Julia M. Klein interviewed Matthew Stewart about The 9.9 Percent for the Princeton Alumni Weekly.
W. Scott Olsen interviewed photographer Clare Acford and NASA scientist Scott Swain about his work on the Hubble Space Telescope for the Frames magazine podcast series.
For her Literary Hub column, Jane Ciabattari, NBCC Vice President/Events and Fiction Chair, interviewed Tiphanie Yanique, who subverts a different narrative form to move beyond the traditional hero narratives in each chapter of her new novel, Monster in the Middle.
Tobias Carroll interviewed Keith Ridgway for BOMB.
Member News, Etc.
NBCC board member Adam Dalva is the new books editor of Words Without Borders.
Parvinder Mehta's debut poetry collection, On Wings of Words, was published by Khalis House on Oct. 21.
Clea Simon'snew psychological suspense novel, Hold Me Down, was reviewed by Kristopher Zgorski in The BOLO Books Review, who says the book "stakes her claim as crime fiction's foremost purveyor of tales that blend mystery with music." She will be discussing the work at a Harvard Book Store online event on Thursday, Oct. 28, at 7:00 pm Eastern.
Kevin Blankinship participated in a Frankfurt Book Fair panel called "The Untapped Potential of Arabic Literature," supported by the Sheikh Zayed Book Award. You can watch it here.
Dana Wilde's newest book of naturalist essays, Winter: Notes and Numina from the Maine Woods, was just published by North Country Press.
Judy Reveal hosted a book talk from an editor's perspective at the Greensboro, Maryland, library.
Partner News
Our friends at PEN America are hosting two PEN Out Loud conversations this fall. On Tuesday, Oct. 26 at 8:00 pm Eastern, New York Times Book Review editor Pamela Paul will be in conversation with author Lauren Oyler. And on Wednesday, Nov. 3 at 8:00 pm Eastern, author Sandra Cisneros will be in conversation with writer and translator Jaime Manrique.
Our friends at the PEN/Faulkner Foundation are hosting a conversation about money and literature with authors Kevin Kwan, Mateo Askaripour, and Cherie Jones, and moderator Rumaan Alam, on Wednesday, Oct. 27 at 7:00 pm Eastern.
Our friends at the Charleston Literary Festival (Nov. 5-14) are collaborating with the Booker Prize, and on Nov. 11 will feature three of the 2021 long- and short-listed authors, Patricia Lockwood (No One Is Talking About This), Maggie Shipstead (Great Circle) and Nathan Harris (The Sweetness of Water) in a virtual event. You can find the full schedule for the festival here.
Photo by fiatlux via Flickr / CC BY-NC-ND 2.0.
SEND US YOUR STUFF: NBCC members: Send us your stuff! Your work may be highlighted in this roundup; please send links to new reviews, features and other literary pieces, or tell us about awards, honors or new and forthcoming books, by dropping a line to NBCCcritics@gmail.com. Be sure to include the link to your work.