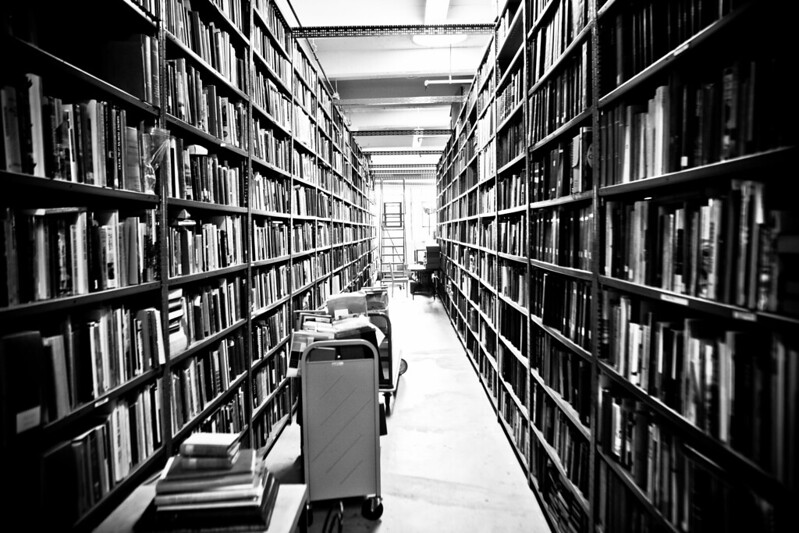 Members and friends, we hope you're having a good summer so far! If you missed last week's NBCC conversation about racial consciousness in literary criticism, you can watch it online here—please do check it out! Our members have been keeping busy this month with reviews of books by authors like Tahmina Anam, Richard Flanagan, Tom Lin, Matt Bell, Kristen Radtke, and more, and interviewing writers including Paisley Rekdal, Dana Spiotta, and Alex Pheby. Please stay safe, stay cool, and as always, keep reading!
Member Reviews/Essays
NBCC Emerging Critic Sophia Stewart reviewed Emily Rapp Black's Frida Kahlo and My Left Legfor Hyperallergic.
Roy Scranton reviewed Viet Thanh Nguyen's The Committedfor The Yale Review.
Heidi Seaborn reviewed Veronica Golos' Girl for Poets Recommend in On the Seawall, and wrote a personal essay on her return to poetry for the Financial Times and a craft essay on persona for Brevity.
Yvonne C. Garrett reviewed Jacqueline Rose's On Violence and on Violence Against Women,
Shiori Ito's Black Box, and Stacey Abrams' While Justice Sleeps for The Brooklyn Rail.
NBCC board member Adam Dalva went on the trail of a mysterious, pseudonymous writer, and wrote about it for The New Yorker.
Jonathan Marks reviewed Jonathan Rauch's The Constitution of Knowledge for the Washington Examiner.
Kathleen Rooney reviewed Claudia Piñeiro's Elena Knows, translated by Frances Riddle, for The New York Times Book Review.
Carole V. Bell reviewed Vanessa Riley's Island Queen for The New York Times Book Review and Tahmima Anam's The Startup Wifefor BookPage.
Marjoleine Kars reviewed Tiya Miles' All That She Carried: The Journey of Ashley's Sack, a Black Family Keepsake for The Washington Post.
Charles Green reviewed Harper Jameson's The Wasteland for The Gay & Lesbian Review.
Katrina Gulliver reviewed Thomas Hager's Electric City for City Journal.
Hamiton Cain reviewed Carole Hooven's T: The Story of Testosterone, the Hormone that Dominates and Divides Us for The Wall Street Journal, Richard Flanagan's The Living Sea of Waking Dreamsfor Harvard Review, and Tom Lin's The Thousand Crimes of Ming Tsufor Oprah Daily.
Former NBCC board member Mark Athitakis reviewed Matt Bell's novel Appleseedfor Alta Online and Sunjeev Sahota's novel China Roomfor USA Today.
Oline H. Cogdill reviewed False Witness by Karin Slaughter and What's Done in Darkness by Laura McHugh for the Sun-Sentinel and other venues.
Lanie Tankard reviewed For the Good of the Realm by Nancy Jane Moore for The Woven Tale Press.
Judy Reveal reviewed Marie Benedict and Victoria Christopher Murray's The Personal Librarianfor the New York Journal of Books.
In The Boston Globe, John Domini praised Appleseed, by Matt Bell, calling it "one of the most exciting novels of recent years."
Chris Barsanti reviewed Kristen Radtke's Seek Youfor the Minneapolis Star Tribune.
Ellen Prentiss Campbell reviewed Alex Pheby's Luciafor the Washington Independent Review of Books.
W. Scott Olsen reviewed Max Hirshfeld's Sweet Noise: Love in Wartimefor Frames magazine and wrote a column called "The Secrets of the To-Be-Read Pile" for the Minneapolis Star Tribune.
Michael Berry reviewed Matt Bell's Appleseed for Sierra magazine.
Jim Schley reviewed Jeff Danziger's Lieutenant Dangerous: A Vietnam Memoirfor Seven Days.
Heller McAlpin reviewed Helen Ellis' latest collection of funny essays, Bring Your Baggage and Don't Pack Light, for NPR, and Seek You, Kristen Radtke's intense graphic memoir about loneliness, for the Los Angeles Times.
Wayne Catan reviewed Nawaaz Ahmed's Radiant Fugitives for The Brooklyn Rail, and Disquiet by Zülfü Livaneli and Brotherhood by Mohamed Mbougar Sarr for On The Seawall.
Joseph Peschel reviewed Joshua Henkin's Morningside Heightsfor The Brooklyn Rail.
Member Interviews
Daphne Kalotay was interviewed by Ruth Mukwana for her Stories and Humanitarian Action podcast.
NBCC Vice President/Diversity, Equity & Inclusion Ruben Quesada interviewed Paisley Rekdal at The Kenyon Review blog about her new collection of essays, Appropriate: A Provocation, which examines cultural appropriation, published by W.W. Norton in Feb. 2021.
NBCC Vice President/Events and Fiction Chair Jane Ciabattari's interview with Dana Spiotta for Literary Hub addressed the power of cultural reckoning and how she turns to James Joyce for inspiration.
In Episode #10 of their podcast Across the Pond, NBCC board member Lori Feathers and co-host Sam Jordison have a lively chat with author Alex Pheby about his novel Lucia, which imagines the life (and the death) of Lucia Joyce.
Jason Berry interviewed Curtis Wilkie at Octavia Books, New Orleans, for his new release, When Evil Lived in Laurel: The "White Knights" and the Murder of Vernon Dahmer (Norton).
Terese Svoboda had a conversation with Rone Shavers at The Critical Flame.
Chuck Augello published an interview with Edith Vonnegut about Love, Kurt: The Vonnegut Love Letters on The Daily Vonnegut.
W. Scott Olsen interviewed photographers David Magee and Olga Karlovac on the Frames magazine podcast.
Member News, Etc.
PANK Books' Poetry Prize-winning An Insomniac's Slumber Party with Marilyn Monroe by Heidi Seaborn was published in June.
Joan Gelfand's debut novel, Extreme, published by Blue Light Press, has placed as finalist for 2021 in New Fiction in the International Book Awards.
Partner News
Our friends and partners at Rain Taxi will present former U.S. Poet Laureate and National Humanities Medal and National Medal of Arts recipient Rita Dove in their event series on Tuesday, August 3, at 5:30 pm Central. Rita Dove will be joined by Pulitzer-prize winning poet Jericho Brown to discuss her first book of new poems in twelve years, Playlist for the Apocalypse. You can register for this free event here.
SEND US YOUR STUFF: NBCC members: Send us your stuff! Your work may be highlighted in this roundup; please send links to new reviews, features and other literary pieces, or tell us about awards, honors or new and forthcoming books, by dropping a line to NBCCcritics@gmail.com. Be sure to include the link to your work.