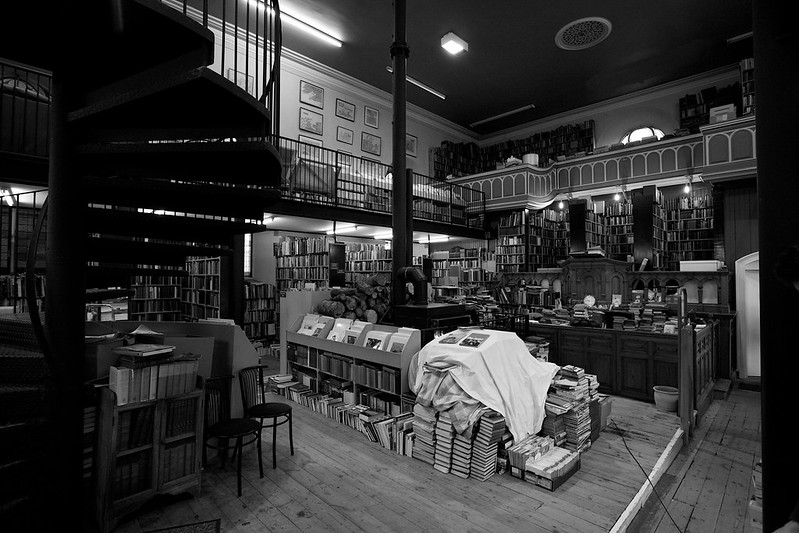 Members and friends, we hope you're doing well and staying safe and warm! This week, our members have reviews of books by authors such as Dantiel W. Moniz, Brandon Hobson, Randa Jarrar, Lauren Oyler, Patricia Lockwood, and more, along with interviews with writers like George Saunders, Vendela Vida, and David Duchovny. As always, thanks so much for your support and for reading!
Member Reviews/Essays
Ron Slate reviewed Heinrich Heine: Writing the Revolution by George Prochnik for On The Seawall.
Laura Spence-Ash reviewed Dantiel W. Moniz's Milk Blood Heat and wrote about the echoes of J.M. Synge's classic play The Playboy of the Western World in two contemporary novels, The Wild Laughter by Caoilinn Hughes and The Spinning Heart by Donal Ryan, for the Ploughshares blog.
In the Los Angeles Times, John Domini praised Brandon Hobson's The Removed as "a striking new benchmark for fiction about Native Americans."
Sarah Boxer wrote about the work of Allie Brosh and Liana Finck for The Wall Street Journal.
Yvonne C. Garrett reviewed Randa Jarrar's Love is an Ex-Country and Lauren Oyler's Fake Accounts for The Brooklyn Rail.
Former NBCC President Tom Beer wrote about short works of nonfiction—including Elizabeth Catte's Pure America and Paisley Rekdal's Appropriate—for Kirkus Reviews.
Diane Scharper's review of Crystal Downing's Subversive: Christ, Culture, and the Shocking Dorothy L. Sayers appeared in the Feb. 6 online edition of the National Catholic Reporter.
Anthony Domestico reviewed Patricia Lockwood's No One Is Talking About This for The Boston Globe.
NBCC Vice President/Online Michael Schaub reviewed Jeremy Atherton Lin's Gay Bar: Why We Went Out for NPR.
Benjamin Woodard reviewed Ha Seong-Nan's Bluebeard's First Wife for the Kenyon Review.
Fran Hawthorne reviewed Elisabeth Gifford's The Good Doctor of Warsaw for the New York Journal of Books.
Debby Bacharach reviewed dear terror, dear splendor by melissa crowe, Take Me with You, Wherever You're Going by Jessica Jacobs, and Angel Bones by Ilyse Kusnetz for the Asheville Poetry Review.
Philip Belcher reviewed Catherine W. Carter's Larvae of the Nearest Stars and Chard deNiord's In My Unknowing for the Asheville Poetry Review.
Kali Lightfoot's essay "My Later in Life MFA" was published on the Alma College MFA website.
Heller McAlpin reviewed Suleika Jaouad's memoir, Between Two Kingdoms, for NPR.
Lanie Tankard reviewed Prayer for the Living by Ben Okri for The Woven Tale Press.
John Kazanjian reviewed Sigrid Nunez's What Are You Going Through for The Brooklyn Rail.
Member Interviews
Anthony Domestico interviewed George Saunders for the Commonweal podcast.
NBCC Vice President/Awards & Events Jane Ciabattari talked to Vendela Vida about Edith Wharton, 1980s San Francisco, point of view, and more, in her new Literary Hub interview series.
Meredith Maran interviewed David Duchovny for the Los Angeles Times.
Eric Liebetrau interviewed legendary bass player Victor Wooten for Kirkus Reviews.
Anne Charles interviewed Brazilian writer Natalia Borges Polesso about her short story collection Amora for All Things LGBTQ.
Member News, Etc.
Very special thanks to Marie Myung-Ok Lee for becoming a lifetime member of the NBCC! If you'd like to become a member, you can sign up here.
Jenny Shank's short story collection Mixed Company won the George Garrett Fiction Prize and will be published this October by Texas Review Press.
NBCC board member Rod Davis got some nice words from Dallas, including reference to a review from Publishers Weekly, in D Magazine's popular FrontBurner site for his novel, East of Texas, West of Hell.
Rebecca Morgan Frank's fourth collection of poems, Oh You Robot Saints!, will be published on Feb. 19 by Carnegie Mellon University Press.