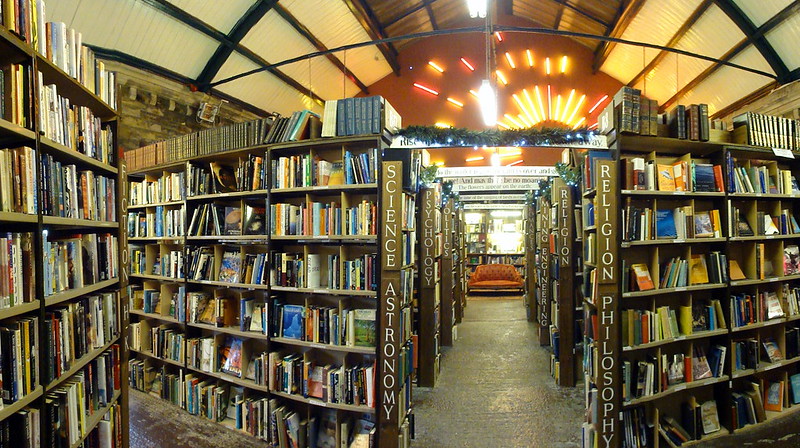 We hope you're all having a great month so far! Our members have definitely been having a busy one, reviewing books by authors like Simon Han, Ellen Cooney, Phil Klay, Danielle Evans, Charles Baxter and so many more. They also have interviews with writers including Colson Whitehead, Jonathan Lethem, and Barbara Kingsolver, and some exciting news of their own. Thanks for reading, and we hope you're all staying safe and staying home (with some great books)!
Member Reviews/Essays
Heller McAlpin reviewed Shirley Hazzard's Collected Stories for the Los Angeles Times, David Sedaris' The Best of Me for The Christian Science Monitor, and Katherine May's Wintering for NPR.
Former NBCC President Kate Tuttle reviewed Becky Cooper's We Keep the Dead Close: A Murder at Harvard and a Half Century of Silence for The Boston Globe.
Dean Rader reviewed When the Light of the World Was Subdued, Our Songs Came Through: A Norton Anthology of Native Nations Poetry, edited by Joy Harjo, for the Los Angeles Review of Books.
Steven G. Kellman, a former NBCC board member and winner of the Nona Balakian Citation for Excellence in Reviewing, reviewed The New Jewish Canon: Ideas & Debates 1980-2015, edited by Yehuda Kurtzer and Claire E. Sufrin, for the Forward.
Carlos Lozada, a winner of the Nona Balakian Citation for Excellence in Reviewing and the Pulitzer Prize for Criticism, wrote a piece about Ezra Klein's Why We're Polarized, Pete Buttigieg's Trust, Amy Chua's Political Tribes, Lilliana Mason's Uncivil Agreement, and David French's Divided We Fall for The Washington Post.
Joyce Sáenz Harris reviewed Simon Han's Nights When Nothing Happened for The Dallas Morning News.
Lanie Tankard reviewed Dark, Salt, Clear: The Life of a Fishing Town by Lamorna Ash for The Woven Tale Press.
Former NBCC board member Carolyn Kellogg reviewed Talia Lavin's Culture Warlords: My Journey Into the Dark Web of White Supremacy for The New York Times Book Review and Paul Farmer's Fevers, Feuds, and Diamonds: Ebola and the Ravages of History for The Boston Globe.
NBCC Vice President/Online Michael Schaub reviewed Ellen Cooney's One Night Two Souls Went Walking for NPR.
Nathan Webster reviewed Phil Klay's Missionaries for The Daily Beast, and wrote an essay about Fort Gordon for The Wrath-Bearing Tree.
Hamilton Cain reviewed Nicholas A. Christakis' Apollo's Arrow for the Star Tribune.
Martha Anne Toll reviewed Delphine Minoui's The Book Collectors for NPR.
Joan Frank reviewed Nicole Krauss's To Be a Man for The Washington Post.
Regina Marler wrote about sex writing in recent fiction for The Point.
Theodore Kinni wrote about the best management books of the year for strategy+business.
W. Scott Olsen reviewed The Boys by Rick Schatzberg for Frames.
Peggy Kurkowski reviewed Black Spartacus: The Epic Life of Toussaint Louverture by Sudhir Hazareesingh for Open Letters Review.
Robert Grant Price reviewed The Coming of Neo-Feudalism: A Warning to the Global Middle Class by Joel Kotkin for The University Bookman.
Sarah Haas reviewed Jaswinder Bolina's Of Color for The Rumpus.
Julia M. Klein reviewed James Wyllie's Nazi Wives and Max Gross's The Lost Shtetl for the Forward.
Paul Wilner reviewed Jonathan Lethem's The Arrest for Alta.
Allan Graubard reviewed Rédoine Faïd's Outlaw: Author Armed and Dangerous for Leonardo.
Joseph Peschel reviewed Rumaan Alam's Leave the World Behind and Danielle Evans' The Office of Historical Corrections for The Brooklyn Rail.
Claude Peck reviewed Charles Baxter's The Sun Collective for the Star Tribune.
Member Interviews
For the Tampa Bay Times Virtual Festival of Reading, NBCC board member and Times book editor Colette Bancroft recorded Zoom interviews with more than 30 authors, including Colson Whitehead, Maggie O'Farrell, John Grisham, Carl Hiaasen, Walter Mosley, Barbara Kingsolver and Sarah Gerard. You can stream the videos here.
Julia M. Klein interviewed Edward Ball about Life of a Klansman for the Brown Alumni Magazine.
Former NBCC President Tom Beer interviewed Michael Riedel, author of Singular Sensation: The Triumph of Broadway, for Kirkus Reviews.
NBCC board member Charles Finch interviewed Jonathan Lethem for the Los Angeles Times.
Member News
Dean Rader has poems from his ongoing Cy Twombly project in the new issue of Harvard Review as well as poems paired with Twombly drawings up at Narrative.
Kathleen Rooney was interviewed by Petra Mayer about her book Cher Ami and Major Whittlesey at NPR.
Zack Graham, a past NBCC emerging critic, will be in conversation with author Darryl Pinckney as part of an ongoing series sponsored by NYRB and Community Bookstore in Brooklyn, on Nov. 19 at 7:30 p.m. Eastern time.
Carlos Lozada's book What Were We Thinking was reviewed at The Guardian, and Carlos was interviewed about his book at The Remnant podcast, The Literary Life podcast, NPR's Morning Edition, and BookTV's After Words.
Susan Henderson, a lifetime member of the NBCC, will teach a workshop at 1455 Literary Arts called "Get Inspired and Unstuck on Your Novel" on Dec. 30.
Photo of Barter Books in Alnwick, England, by drgillybean via Flickr / CC BY-NC-ND 2.0.
SEND US YOUR STUFF: NBCC members: Send us your stuff! Your work may be highlighted in this roundup; please send links to new reviews, features and other literary pieces, or tell us about awards, honors or new and forthcoming books, by dropping a line to NBCCcritics@gmail.com. Be sure to include the link to your work.