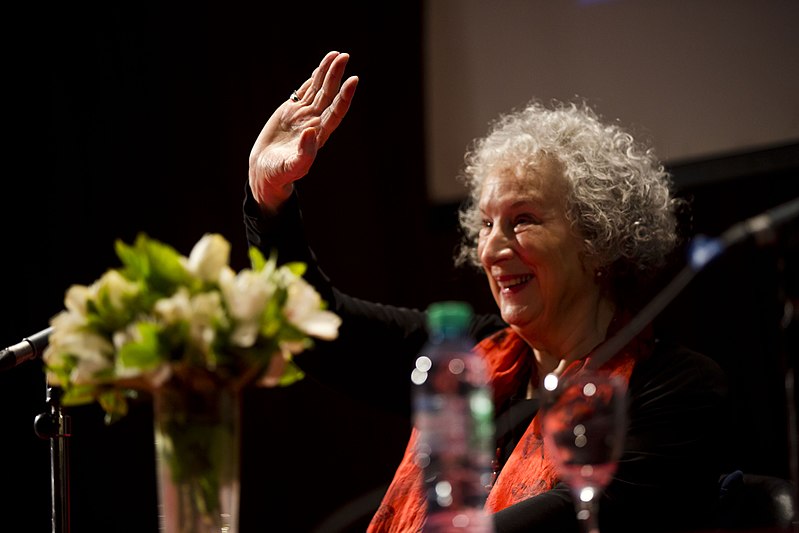 "After everything that's happened, how can the world still be so beautiful? Because it is."
― Margaret Atwood, Oryx and Crake
Dear members, we continue to keep you all in our thoughts, and we hope you and your loved ones are staying safe. For anyone looking for ways to help, The Washington Post has a great list of suggestions on how to be of assistance, and you might consider making donations, if you're able, to the PEN America Writers' Emergency Fund, the Save Indie Bookstores campaign, or the Book Industry Charitable Foundation. Thanks for reading, writing, and helping one another out.
Questions for Our Members
We've been talking to publishers about how they intend to provide catalogs and ARCs to critics over the coming months, and we'd love your feedback. First, how do you prefer to learn about new books—printed catalogs, digital catalogs, emails, or some other way? If publishers were to hold Zoom meetings discussing upcoming books, would you be interested in participating?
And second, many publishers are moving away, at least temporarily, from sending physical ARCs. What's the best kind of digital galley for you, assuming that's all that's available—PDF, NetGalley, Edelweiss, or something else? Please let us know what you think by emailing us at info@bookcritics.org.
Member Reviews
Julia M. Klein reviewed Esther Safran Foer's I Want You To Know We're Still Here for The Boston Globe.
Claude Peck reviewed This Town Sleeps by Dennis Staples for the Star Tribune.
Tara Cheesman reviewed The Aosawa Murders by Riku Onda, translated by Alison Watts, for the Los Angeles Review of Books, and Familiar Things, At Dusk, and Princess Bari by Hwang Sok-yong, translated by Sora Kim-Russell, for Guernica.
David S. Reynolds reviewed Fergus Bordewich's Congress at War and LeeAnna Keith's When It Was Grand for The Wall Street Journal and Sarah M. S. Pearsall's Polygamy: An Early American History for The New York Review of Books.
Anita Felicelli reviewed Terry McMillan's It's Not All Downhill From Here for the San Francisco Chronicle.
Steven G. Kellman, a former NBCC board member and a recipient of the Nona Balakian Citation for Excellence in Reviewing, reviewed Joe Holley's Sutherland Springs: Gods, Guns, and Hope in a Texas Town for The Texas Observer.
Hamilton Cain reviewed Robert Kolker's Hidden Valley Road for the Star Tribune.
Kathleen Rooney reviewed Elizabeth Wetmore's Valentine for the Chicago Tribune.
Scott McLemee reviewed Fear Itself: The Causes and Consequences of Fear in America, by Christopher D. Bader, Joseph O. Baker, L. Edward Day and Ann Gordon and Sick Souls, Healthy Minds: How William James Can Save Your Life by John Kaag, both for Inside Higher Ed. He also wrote about Upton Sinclair's The Jungle for The Wilson Quarterly.
Jim Scott reviewed Nicholas Buccola's The Fire is Upon Us: James Baldwin, William F. Buckley Jr., and the Debate Over Race in America for the Wellington Square Bookshop website.
Member Interviews
Elizabeth Lund interviewed U.S. Poet Laureate Joy Harjo for The Christian Science Monitor.
Fran Bigman wrote a profile of Joanna Kavenna for Literary Hub.
Tahneer Oksman interviewed cartoonist Gabrielle Bell for The Believer and visual artist Maira Kalman for the Women's Review of Books.
C.M. Mayo interviewed Joanna Hershon about her new novel, St. Ivo, for the Madam Mayo blog.
Hélène Cardona and her mentee Laura J. Braverman interviewed each other for AWP's "In the Spotlight."
Member News, Etc.
Board member Richard Z. Santos' debut novel, Trust Me, was published by Arte Público Press, the publisher that won the 2018 NBCC Ivan Sandrof Lifetime Achievement Award.
Ryan Chapman is starting a new series with Literary Hub called "Nerd Jeopardy! Online," a literary trivia game for readers, spotlighting authors with canceled book tours and indie bookstores. Ryan is hosting the series, with special guests Chelsea Bieker (Godshot) and Kevin Nguyen (New Waves). You can sign up here.
The National Book Foundation announced its judges for the 2020 National Book Awards, including former NBCC board member Rigoberto González, NBCC Award winner Layli Long Soldier, and NBCC Award finalist Roxane Gay.
Board member Charles Finch wrote about adjusting to life under quarantine, with a little help from Led Zeppelin, Norah Jones, and George Eliot, for the Los Angeles Times.
Olga Zilberbourg's short story collection Like Water and Other Stories, published by WTAW Press, has been named a 2019 Foreword Indies finalist.
Roxana Robinson was interviewed by the Italian literary website Mentisommerse.it, where she discussed Jane Austen, Alice Munro and Elena Ferrante.
NBCC members: Send us your stuff! Your work may be highlighted in this roundup; please send links to new reviews, features and other literary pieces, or tell us about awards, honors or new and forthcoming books, by dropping a line to NBCCcritics@gmail.com. Be sure to include the link to your work.
Photo of Margaret Atwood at the National Library of the Argentine Republic by the Ministry of Culture of Argentina / CC BY-SA 2.0.