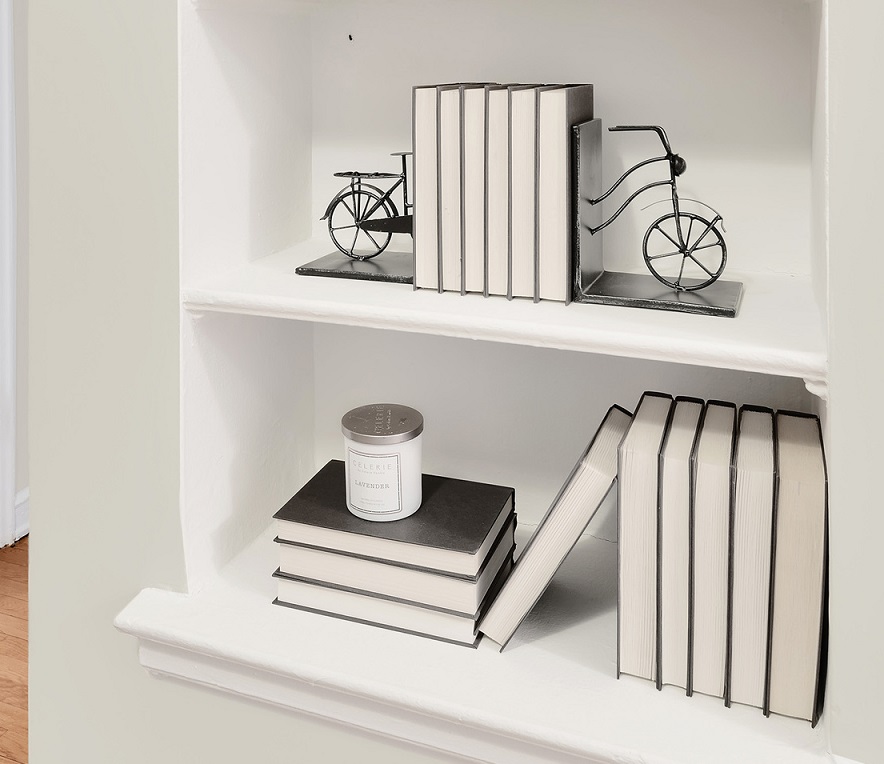 NBCC board member Laurie Hertzel wrote her weekly Star Tribune column on the strange and disturbing trend of shelving books spine-in.
Board member Lori Feathers highlights three recent translations in the May issue of World Literature Today for the publication's "What to Read Now" feature.
Former board member and Balakian finalist (and poet, and memoirist) David Biespiel sits down for a long interview about poetry, politics, criticism, and the roots of the imagination in the May/June issue of the AWP Chronicle.
Ellen Akins reviewed the 40th anniversary edition of Joy Williams's The Changeling, with an introduction by Karen Russell, for the Minneapolis Star Tribune.
Michael Magras reviewed You Think It, I'll Say It by Curtis Sittenfeld for the Houston Chronicle.
Robert Allen Papinchak reviewed Brock Clarke's The Price of the Haircut for Washington Independent Review of Books. He also reviewed reviewed Richard Russo's The Destiny Thief for the National Book Review.
Alexis Burling reviewed "Lion Cross Point" by Masatsugu Ono and "The Mars Room" by Rachel Kushner, both for the San Francisco Chronicle.
Joan Frank reviews Liam Callanan's "Paris By the Book" along with Jessica Levine's "Nothing Forgotten," for the San Francisco Chronicle:
Yvonne Garrett reviewed "The Indispensable Academic Librarian" by Michelle Reale, "No Time to Spare," by Ursula K. LeGuin, and "The Female Persuasion," by Meg Wolitzer, all for the Brooklyn Rail
Elizabeth Lund reviewed Tracy K. Smith, Kevin Young, Ha Jin and more for The Washington Post.
Chelsea Leu wrote about the power of storytelling and Madeline Miller's new novel, "Circe," for Electric Literature.
Laura Spence-Ash reviewed "A Lucky Man" by Jamel Brinkley for the Ploughshares blog.
Regina Marler reviewed Julia van Haaften's "Berenice Abbott: A Life in Photography" (Norton) and "Berenice Abbott: Paris Portraits" (Steidl) for the New York Review of Books.
Rayyan Al-Shawaf reviewed Tom Rachman's new novel "The Italian Teacher" for the Toronto Star.
Jenny Bhatt wrote about the story collection, "Back Talk," by Danielle Lazarin, for Popmatters, examining the overall theme of desire and the two related sub-themes of broken families and broken relationships.
Ron Slate reviewed Yoko Tawada's novel "The Emissary" for On The Seawall
Patti Jazanoski reviewed the newly-minted Pulitzer Prize winner, "Less," by Andrew Sean Greer, for Kenyon Review.
Julia M. Klein writes about Prof. John L. Campbell and his book, "American Discontent," for the Dartmouth Alumni Magazine, and reviews Todd S. Purdum's "Something Wonderful" for the Forward.
Paul Wilner reviews "Dictionary Stories: Short Fictions and Other Findings,'' by Jez Burrows, for the San Francisco Chronicle:
Jim Ruland reviews Brandon Hobson's novel "Where the Dead Sit Talking" for San Diego CityBeat.
Lanie Tankard reviewed Dag Solstad's novel Armand V from New Directions in the May/June issue of World Literature Today.
NBCC members note: Your reviews seed this roundup; please send items, including news about your new publications and recent honors, to NBCCCritics@gmail.com. With reviews, please include title of book and author, as well as name of publication. Make sure to send links that do not require a subscription or username and password. We love dedicated URLs. We do not love hyperlinks