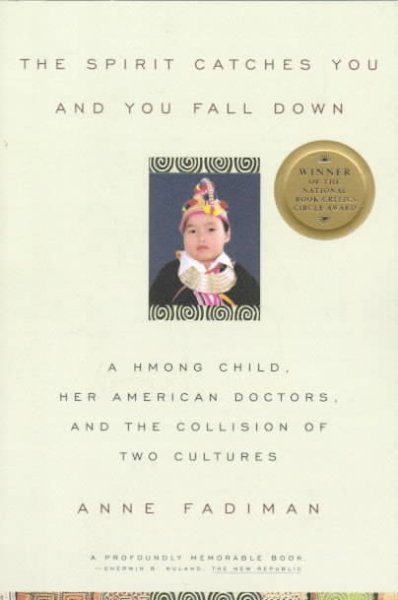 Lia Lee, the subject of Anne Fadiman's The Spirit Catches You and You Fall Down, the winner of the NBCC's 1997 nonfiction award, died last month. The New York Times' obituary discusses Lee's epilepsy and Fadiman's effort to write about it in detail. Christina Eng praised The Spirit Catches You and You Fall Down as part of our latest NBCC Reads series of posts on literary journalism.
Stephen Burt is profiled in the New York Times Magazine as "poetry's cross-dressing kingmaker."
Julia M. Klein reviews Hanna Rosin's The End of Men and Lynn Povich's The Good Girls Revolt for the Boston Globe.
Michael Miller profiles Marco Roth, n+1 cofounder and author of the new novel memoir The Scientists, for the New York Observer.
Jacob Silverman reviews Pankaj Mishra's From the Ruins of Empire for the Daily Beast.
David Duhr reviews David Abrams' novel Fobbit and Kevin Powers' novel The Yellow Birds for the Dallas Morning News.
Carolyn Kellogg reviews Michael Chabon's novel Telegraph Avenue for the Los Angeles Times.
Rigoberto Gonzalez reviews Joy Castro's essay collection, Island of Bones, for the El Paso Times. (Read our Q&A with Castro here at Critical Mass.)
Steve Weinberg reviews Scott Reynolds Nelson's A Nation of Deadbeats: An Uncommon History of America's Financial Disasters for USA Today.
Your reviews and recommendations help seed these roundups: If you're an NBCC member with a review you'd like considered for inclusion, please email nbcccritics@gmail.com. You can also get our attention by using the Twitter hashtag #nbcc, posting on the wall of our Facebook page, or joining our members-only LinkedIn group.