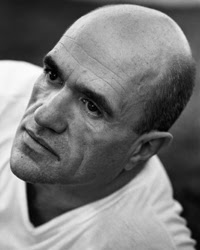 Each week, the NBCC will post a list of five books a critic believes reviewers should have in their libraries. We recently heard from Colm Tóibín and here are the books he named.
1 The Collected Works of George Orwell. He wrote fast and he wrote well and intelligently about politics and literature.
2 Pieces of My Mind, by Frank Kermode. Teaches us how to write clearly and be really smart all at the same time.
3 The Letters of John Keats. There is always a stray sentence or phrase or idea or cadence that you can quietly rip off.
4 Another Beauty or any other prose book by Adam Zagajewski As well as being a marvellous poet, he is, in my opinion, the best prose essayist alive.

5 Notebooks by Henry James. To give you a real sense of how tentatively art begins.
–Colm Toibin is author of numerous novels including "The Blackwater Lightship," "The Heather Blazing," "The Master," the story collection "Mothers and Sons," and the critical collection "Love in a Dark Time."