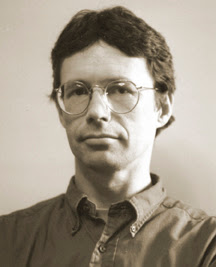 William Empson, Seven Types of Ambiguity.
The book that gave close reading a good name. I can never open it without thinking that it was begun by an undergraduate at Cambridge who let one of his weekly essays run a little long.
R. P. Blackmur, The Double Agent.
The Expense of Greatness would do as well. Blackmur was self-taught, claimed the idiosyncrasies of the autodidact, and said more brilliant things about poetry than any critic of the twentieth century.
T. S. Eliot, Selected Essays.
The Old Possum is more sensible about the act of verse than any critic who existed. He knew poetry from the inside, knew its blueprints and building codes, and freshened the ideas of half a century. I never open Blackmur or Eliot without learning something or being provoked.
Randall Jarrell, Poetry and the Age.
I first read this book as a tattered paperback in college and I'm not through with it yet. Jarrell was the great practical critic of his day and loved poetry so much he made bad poetry seem an offense against man and God.
William Logan is the author of seven books of poetry, and the forthcoming Strange Flesh, and four volumes of criticism, including The Undiscovered Country, winner of the National Book Critics Circle Award in Criticism.